Manage global carbon, water and biodiversity credits in one convenient place
Track environmental projects, and also issue, transfer and retire serialized credits with one essential tool.
Our environmental registry is the only registry that allows you to manage all your global carbon, water and biodiversity credits in a centralized, financial markets- based registry system.
Project developers looking to list credits, potential buyers sourcing credits, or regulators and standards bodies implementing environmental strategies are all supported. We provide end-to-end management of environmental portfolios and full support for existing and emerging environmental programs and markets. You benefit from increased transparency, efficiency and scalability within global environmental markets.
Why join the largest global environmental registry?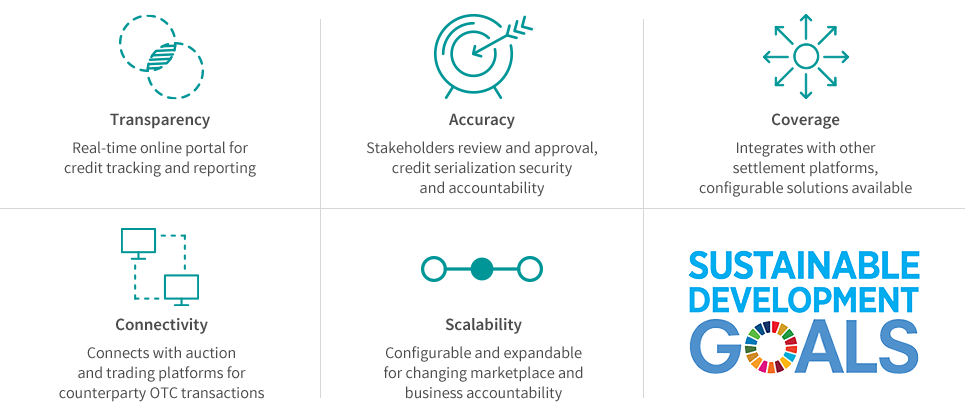 Credits properly tracked with our registry help support the market to ensure continued participation, investment, and efficiency. We make it easy for you with:
Request for Information (RFI) platform – anonymous online platform for OTC environmental markets, displaying credits available for sale with indicative quantities and prices. These credits are searchable and viewable by registered buyers.
Pending Issuance Unit (PIU) tool – track your forward sales of anticipated environmental credits.