Subscribe to start every business day with our analyses of the most pressing developments affecting markets today, alongside a curated selection of our latest and most important insights on the global economy.
SUBSCRIBE TO THE NEWSLETTERS
---
Global Trade
Russia's War Pushes Crude, Diesel And Grains To New Trade Routes
The immediate supply shock caused by Russia's invasion of Ukraine was felt in power, petrol and supermarket prices across Europe -- and now, as the war enters its fifth month, sanctions and financing restrictions may trigger supply-side changes that could affect natural gas, crude, diesel and grains for years to come.

Russia's commodity exports fell as a result of Western sanctions, purchasers self-sanctioning and security issues on the supply routes, and Europe's imports are set to decline further as phased sanctions come fully into effect, mostly by early 2023.

Russian countersanctions include a rule stipulating that European consumers should pay for Russian gas via a ruble-payment mechanism. Gazprom has cut off several countries that have refused to comply.

As the conflict continues, the likelihood grows of new measures targeting other areas of commodity trading, and Russia's response could include further attempts to change payment terms.


Crude Prices in Europe

Investment Needed In LNG Sector To Respond To Russian Energy Crisis: G7
More LNG sector investment is needed to respond to the current energy crisis and to aid efforts to phase out Russian gas dependency, G7 leaders have agreed.
READ THE ARTICLE
G7 Cautiously Backs Russian Oil Price Cap, Pledges To Boost Energy Security, Stability
G7 leaders on June 28 tentatively backed plans for an international cap on Russian oil prices in response to the Ukraine war while pledging to boost energy security and try to rein in price rises, alongside meeting climate goals.
READ THE ARTICLE
Energy Transition Focuses On Security, Affordability Amid High Energy Prices: Execs
The recent increase in oil, natural gas and electricity prices in many markets globally has helped rebalance the energy transition conversation to focus on affordability, reliability and decarbonization which can be done with hybridization of power generation and industrial technologies, executives said June 14.
READ THE ARTICLE
---
In a complicated world where one event triggers challenges for seemingly unrelated industries, the S&P Global network of over 750 global experts can provide you a 360-degree view of key trends. Get in-depth insights into the intersection of topics such as economics, shipping, automotive, commodities trading, oil and gas, financials, sustainability and more.
FIND AN EXPERT
---
EMEA
European Gas, Power On Emergency Footing Going Into Q3 2022
Europe's gas market enters Q3 2022 on the edge of a precipice, with curtailed Russian supplies prompting emergency plans, a first step towards rationing.

In the power sector, efforts to reduce gas-for-power demand have been compromised by record-low nuclear availability and sub-par hydro resource.

As a result, gas and power prices across Europe are more than four times higher year on year, while EUA carbon prices have climbed 47% over the same period.


European Gas, Power on Emergency Footing Going Into Q3 2022

Moldova Cuts Gas Supplies To More Than 2,000 Users Over Unpaid Bills
Moldova's Moldovagaz said Aug. 17 it had ordered the suspension of gas deliveries to more than 2,000 non-household gas users over unpaid debts for previous supplies.
Read the Article
German Gas Outflows Tumble in August as THE Smashes Through Previous Records
Dwindling Russian gas supplies have put a dent on outward German flows during the first half of August, with widening risk premiums pushing the German THE even higher to mark fresh records, an analysis from S&P Global Commodity Insights showed.
Read the Article
Dutch TTF Prices Hit All-Time High, With No Signs of Slowing
European natural gas assessments at the benchmark hub the Dutch TTF, reached an all-time high on Aug. 15 on tight supply and uncertainty over future gas supply security.
Read the Article
Germany Signs MOU with Utilities to Ensure LNG Supply for Two FSRUs
Germany's economy minister Robert Habeck signed Aug. 16 a memorandum of understanding with utilities Uniper, RWE, and EnBW/VNG designed to ensure the supply of LNG to the country's first two LNG import terminals at Wilhelmshaven and Brunsbuttel.
Read the Article
---
Do you need to understand the market value of LNG in regional and global markets? What is the value of freight rates and shipping costs between export and import locations? Or how supply and demand fundamentals are impacting the price of LNG? S&P Global Platts delivers the data and prices you need to make competitive decisions.
ACCESS MORE
---
APAC
Asia-Pacific Economies Face Escalating Energy Crisis
Asia-Pacific economies are facing an energy crisis that threatens to worsen in coming months and reach historic proportions if the Russia-Ukraine war continues. The magnitude of the crisis varies in different countries but broader trends are identical – high fuel prices, supply disruptions, domestic energy shortages, blackouts, involuntary demand destruction, calculated energy rationing, depleting forex reserves and market volatility.

Prices

Asian spot LNG prices for the summer of 2022 are at their highest level for this time of the year.


Asia-Pacific Economies Grapple With Ballooning Energy Crisis

Russia Orders to Set Up New Operator of Sakhalin-2 LNG Project in Three Days
The Russian government has issued an order to set up a new operator for the Sakhalin 2 LNG project in the country's Far East within three days, entering a new phase of the project with supply security on spotlight.
Read the Article
Japan's JERA Buys 1.6 mil mt Spot LNG Over April-June, More Than Triple on Year
Japan's largest power generation company JERA said July 27 that it procured around 1.6 million mt of spot LNG in the April-June quarter, more than triple the 500,000 mt seen over the same period last year.
Read the Article
Fuel Shortages Hit Nearly a Quarter of Pakistan's Operational Power Plants
Nearly a quarter of Pakistan's operational power generation capacity of 28 GW has been shuttered due to fuel shortages and adverse weather conditions, with most of the outages at gas-fired power plants, according to market sources and government officials.
Read the Article
---
Platts Market Data – Energy Transition provides access to the full breadth and depth of our energy transition market data, including contract price assessments.
ACCESS MORE:
---
Americas
U.S. Coal Exports Rise in Q2'22 Amid Global Energy Crisis
U.S. coal exports rose in the second quarter as demand and prices remained elevated amid a global energy crisis.

Shipment volumes increased 14.8% quarter over quarter to 21.6 million tonnes and climbed 4.6% year over year, according to S&P Global Market Intelligence data.

The global coal market has become tight as several countries shunned supplies from Russia following its Feb. 24 invasion of Ukraine. High natural gas prices and the lack of new project investments have also pushed up coal prices. However, rail transportation constraints, weakening demand in China and fears of a global recession pose risks to the sector.

Asia and Europe received the most coal shipments from the five largest ports in the U.S.: Norfolk, Va.; Baltimore; New Orleans; Mobile, Ala.; and Seattle. Other destinations for U.S. coal exports included South America and Africa. All coal shipped through Seattle during the second quarter went to Asia.


Q2'22 Coal Export Destinations for Top 5 Ports (000 Tonnes)

U.S. Natural Gas Prices Could Ease in 2023, Potentially Lowering Northeast Power Prices: EIA
U.S. Energy Information Administration analysts discussed the relationship between fuel costs and power prices, and how recent U.S. LNG export growth has created uncertainty about energy supply, with the New York Independent System Operator in a podcast released Aug. 10.
Read the Article
Argentina to Expand Tax-Free Diesel Imports for Power Sector as Demand Rises
Argentina said Aug. 8 it has authorized Cammesa, operator of the wholesale power network, to increase the amount of diesel supplies it can import under a tax-free scheme this year to 25.2 million barrels from 15.7 million barrels as diesel demand for electricity generation grows faster than previously expected.
Read the Article
Ernest Moniz on Climate Change, Carbon Pricing and the Current Energy Crisis
Extreme weather will eventually force the U.S. to put a price on carbon. Despite politics, climate change solutions are being worked on. Carbon removals are essential to net-zero goals.
Read the Article
---
As curtailed Russian gas supplies and record-low nuclear availability raise the specter of potential power blackouts in Europe, countries are allowing more coal-fired power generation, setting energy price caps and triggering emergency gas plans.
ACCESS THE TOPIC PAGE
---
Ask An Expert
A Summer Gas Supply Crisis in Europe, Made in Russia
Citing technical faults, safety concerns, and sanctions, Russia's technical regulator reduced the operational capacity of the Nord Stream pipeline by 60% on 16 June. This has reduced pipeline deliveries of Russian gas to the EU by about 35% to unprecedented low levels.

Saying what many were thinking, German minister of economy and climate Robert Habeck has called the technical issues "a pretext" and accused Russia of seeking to drive up prices and destabilize the gas market.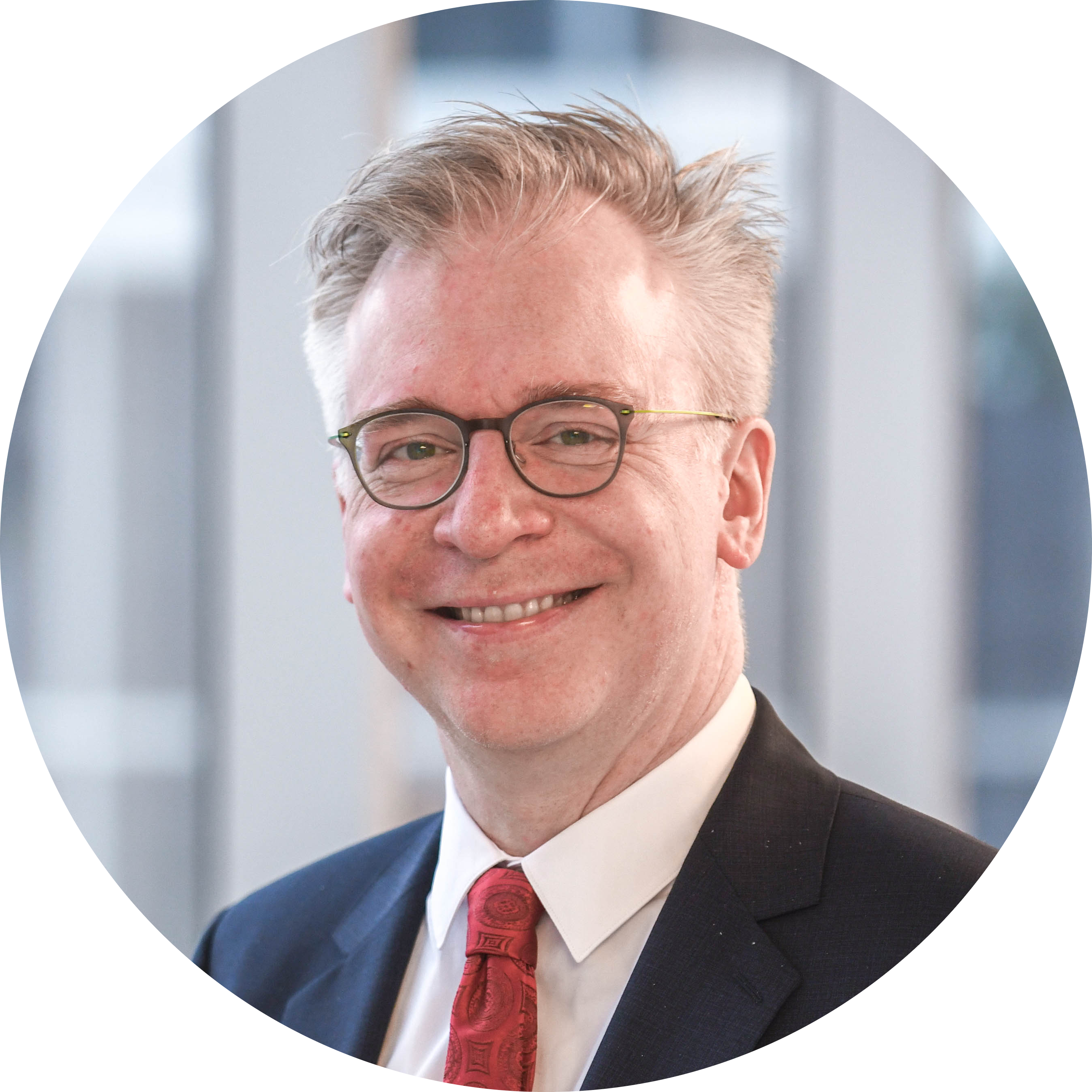 Laurent Ruseckas is a specialist on gas markets, gas midstream, politics and policy in Europe and Eurasia, S&P Global Commodity Insights.
Talk to the Expert
---