Our legacy is built on finding and knowing the essential.
1860
Businessman Henry Varnum Poor aims to create more clarity to help investors understand the emerging railroad industry by publishing History of the Railroads and Canals of the United States.
1888
James H. McGraw, a former schoolteacher, recognizes the need for trade information as regulation begins driving competition in the railroad industry and purchases the American Journal of Railway Appliances, a magazine devoted to covering the railways.
1896
Reporter Charles Dow, seeing a need to demonstrate the investment potential of the stock market and better project market trends, creates the Dow Jones Industrial Average.
Today, the "Dow®" is the most-cited stock market measure.


1909
Warren Cumming Platt, a young journalist covering the oil market and the namesake of S&P Global Platts, begins publishing the monthly National Petroleum News as a means of introducing more transparency to the market.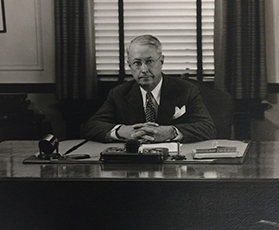 1916
Poor's Publishing Co. issues its first rating.
1923
Platts Oilgram Price Service begins offering daily price and markets data.
1929
Just months before the start of the Great Depression, McGraw-Hill shares are listed on the New York Stock Exchange.
Just over 90 years later, through a wide range of economic cycles and market conditions, the fabric of who we are remains intact.


1941
Standard Statistics Co. and Poor's Publishing Co. merge to form Standard & Poor's.
1957
The S&P 500, the world's most tracked index, is introduced. It is the first computer-generated stock index.
A creation of S&P's Paul Babson and Lewis Schellbach, today there are approximately $9.2 trillion of global assets indexed or benchmarked to the S&P 500.


1966
McGraw-Hill acquires Standard & Poor's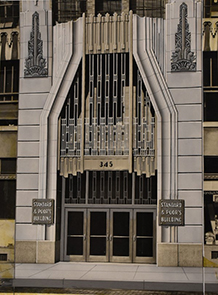 1969
S&P publishes the "CUSIP" Directory," a universal tracking system for U.S. financial securities.
Today, there are detailed data on about 57 million financial instruments globally and thousands of new identifiers are created every day, helping to ensure that front- and back-office functions of financial institutions run smoothly.


1973
Wells Fargo and American National Bank launch institutional investment funds tracking the S&P 500, and in 1976 the Vanguard Group follows with the retail-focused S&P 500 mutual fund.
1987
Reid Nagle, CFO of a savings & loan in New Jersey, recognizes the system for disseminating market information about S&Ls is inefficient. As a result, he founds SNL Financial.
Nagle relocates his company to Charlottesville, Va., in 1992. In 2015, we acquire the financial data and information business and begin integrating it with S&P Capital IQ to form S&P Global Market Intelligence.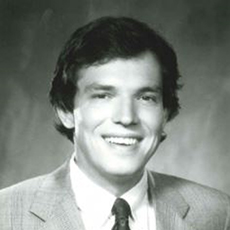 1987
Seeing a need for a local, home-grown credit rating agency, bankers Narayanan Vaghul and Pradip Shah establish CRISIL, today India's leading rating agency.
S&P Global acquires a majority stake in CRISIL in 2005.


1993
Passive investing continues to grow with the creation of exchange-traded funds (ETFs) in the U.S. The first, the Standard & Poor's Depositary Receipts (SPDRs), tracks the S&P 500.
It is now the most-traded equity security in the world.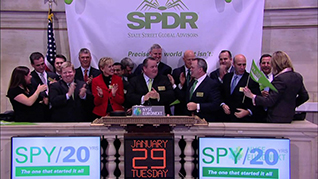 1999
In partnership with RobecoSAM, we launch the Dow Jones Sustainability Index, the first global benchmark for corporate responsibility.
Twenty years later, we acquire the ESG ratings business of RobecoSAM.


2011
The McGraw-Hill Companies introduces the Growth and Value Plan to increase shareholder value.
The Plan includes creating two separate, focused and nimble operating companies. This leads to the sale of McGraw-Hill Education in 2013.


2012
We bring together two of the biggest names in indexing to form the joint venture S&P Dow Jones Indices.
2013
The McGraw-Hill Companies is renamed McGraw Hill Financial, following the sale of McGraw-Hill Education.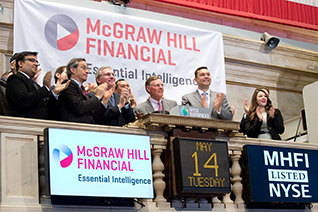 2016
McGraw Hill Financial becomes S&P Global, acknowledging the company's evolution and its focus on providing the essential intelligence customers need to make decisions with conviction.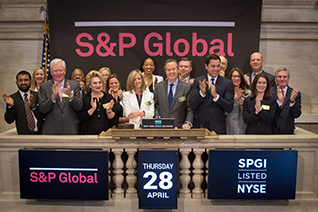 2018
Seeing how technology can deliver new value to customers, S&P Global acquires Kensho, an artificial intelligence company based in Cambridge, MA.
Panjiva, a business that uses data science to develop insights about global supply chains, also becomes part of S&P Global.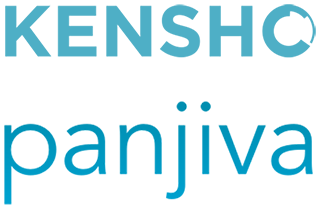 2019
Chinese regulators grant the first approval to operate a wholly owned subsidiary of an international credit rating agency to S&P Global for the purpose of rating domestic Chinese bonds.
The company establishes a new entity, S&P Ratings (China) Ltd., headquartered in Beijing with approximately 30 credit ratings analysts.