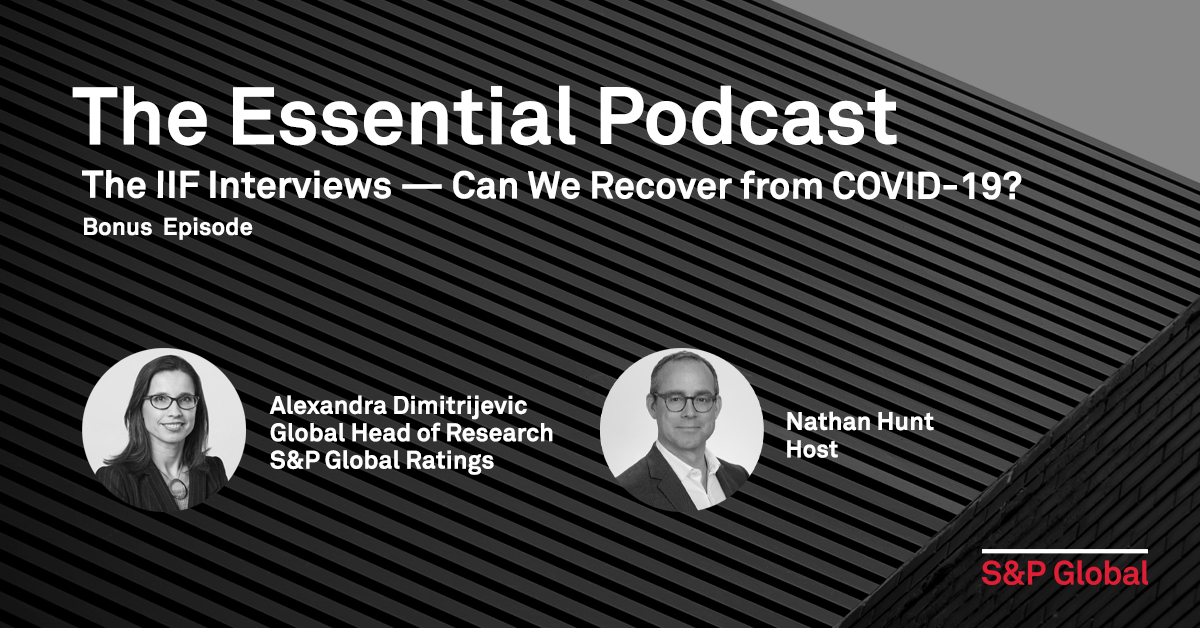 About this Episode
During the Institute of International Finance Annual Membership Meetings, the Essential Podcast interviewed some panelists to gain greater insight on current market conditions. This interview is with Alexandra Dimitrijevic, Global Head of Research at S&P Global Ratings, exploring how the global economy is recovering from the coronavirus pandemic.
The Essential Podcast from S&P Global is dedicated to sharing essential intelligence with those working in and affected by financial markets. Host Nathan Hunt focuses on those issues of immediate importance to global financial markets – macroeconomic trends, the credit cycle, climate risk, energy transition, and global trade – in interviews with subject matter experts from around the world.
Listen and subscribe to this podcast on our podcast page, Apple Podcasts, Google Podcasts, Deezer, and Spotify.
Show Notes
Read the latest research and insights on the shape of the global economy's recovery from the coronavirus pandemic from S&P Global Ratings.

The Essential Podcast is edited and produced by Molly Mintz.