Start every business day with our analyses of the most pressing developments affecting markets today, alongside a curated selection of our latest and most important insights on the global economy.

Coverage of some of the world's most momentous sporting events—namely, the 2022 Winter Olympics and Super Bowl LVI—shows the changing dynamics of American audiences who love watching the games.
This year marked the first time that the Olympic Games, which began on Feb. 4 in Beijing, and the Super Bowl, in which the Los Angeles Rams beat the Cincinnati Bengals last night, occurred on the same night and network. The television broadcast company NBC Universal has showcased the Olympic Games in the U.S. since 2000 (and will continue to until 2032 at least) and also had the exclusive rights to broadcast the Super Bowl—in an evening that the company advertised as "Super Gold Sunday."
Now 10 days into the Olympics and on the morning after the biggest night for American football, NBC has been reporting historically dismal viewership for the former and hoping to have drawn an audience of more than 100 million for the latter. An average of nearly 10 million people watched the first four days of the Olympics television coverage, a more than 50% decrease from the last Winter Games in 2018, according to the audience measurement firm Nielsen. The analytics firm PredictHQ projected that 117 million people could have tuned into the television coverage of the 2022 Super Bowl on NBC, compared to the 96.4 million viewers who watched when CBS broadcast it last year. Notably, both the Olympics and Super Bowl have scored record engagement via digital viewing on streaming platforms and across social media channels this year.
The audiences tuning into the events are subjected not only to the sports themselves but also companies' top-tier television and digital advertising.
Worldwide, this year is likely to see overall ad spending surge approximately 10%, a strong cycle supported by major sporting events like the Beijing Winter Olympics but with growth still slower than the recovery in 2021, according to S&P Global Market Intelligence. Historically, cable advertising has maintained a slice of the market, expanding from 6% of the market in 1999 to 14% in 2019, while digital advertising grew from 2% of ad revenue in 1999 to 42% over the next decade. While advertising in traditional media has likely already reached pre-pandemic levels, major U.S. media companies are expected to spend over $100 billion on content just in 2022, according to S&P Global Ratings.
For the Super Bowl specifically, NBC announced earlier this month that it had sold all of its in-game ad units, with some exceeding $7 million per 30-second spot, that premiered across all of its digital properties: its NBC channels, Peacock streaming service, and Spanish-language broadcast network Telemundo. Last night, Telemundo became the first-ever Spanish-language broadcast network to air a Super Bowl.
Beyond viewership and advertisement, the outcomes of sporting events can spur other market movements.
Over the past 55 years, the median combined final score of each Super Bowl football game in the U.S. has totaled 46 points—and when the teams in the Super Bowl combined to score at least 46 points, the stock market has returned 15.9% on average, based on 29 years of activity, according to S&P Global Market Intelligence. Comparatively, the average market return if the Super Bowl's final combined score was less than 46 has been 8.2%.
Today is Monday, February 14, 2022, and here is today's essential intelligence.
Economy
---
Listen: The Essential Podcast, Episode 54: Doing Capitalism — Bill Janeway On The Theory And Practice Of Innovation
Dr. William H. Janeway joins the Essential Podcast to talk about the innovation economy, the three-player game, good and bad waste, the developing Keynesian consensus, and the contradictory signals coming out of China. The Essential Podcast from S&P Global is dedicated to sharing essential intelligence with those working in and affected by financial markets. Host Nathan Hunt focuses on those issues of immediate importance to global financial markets—macroeconomic trends, the credit cycle, climate risk, ESG, global trade, and more—in interviews with subject matter experts from around the world.
—Listen and subscribe to the Essential Podcast, a podcast from S&P Global
Access more insights on the global economy >
Capital Markets
---
U.S. Equities' Resilient Run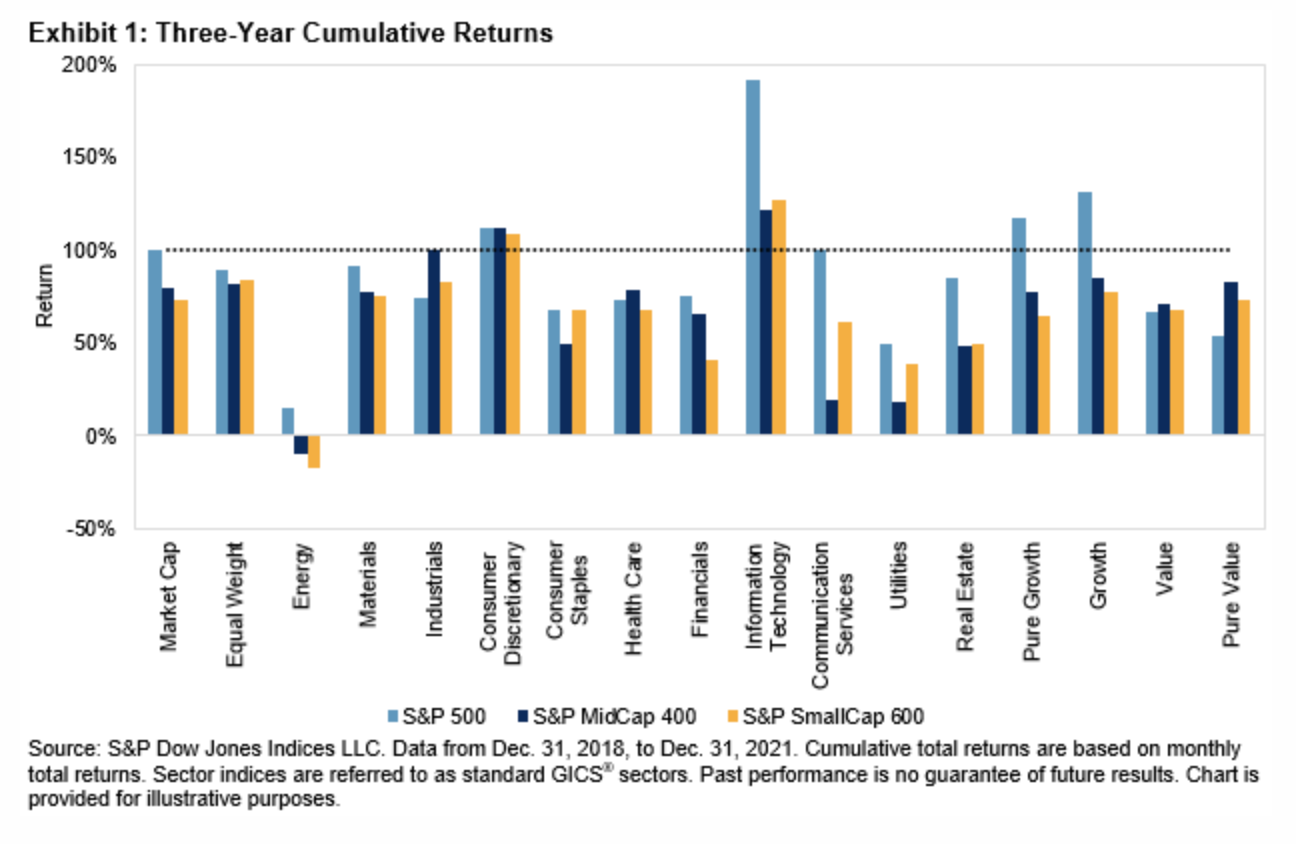 It has been a tricky start to 2022, with drawdowns in many segments of the equity markets. Stocks have experienced divergent performances amid varied earnings announcements, a surging energy complex, geopolitical risks, and expectations for interest rate hikes from the U.S. Federal Reserve. Though far from the same magnitude, recent returns have been reminiscent of March 2020. Indeed, the 29% monthly difference between the best- and worst-performing S&P 500 sectors in January 2022 was the highest since March 2020. Some market participants may be contemplating portfolio changes in response to recent drawdowns, but others may wish to consider the potential power of doing nothing.
—Read the full article from S&P Dow Jones Indices
Access more insights on capital markets >
Global Trade
---
Vietnam May Rely More On South Korean Oil Products Amid Fragile Refining Capacity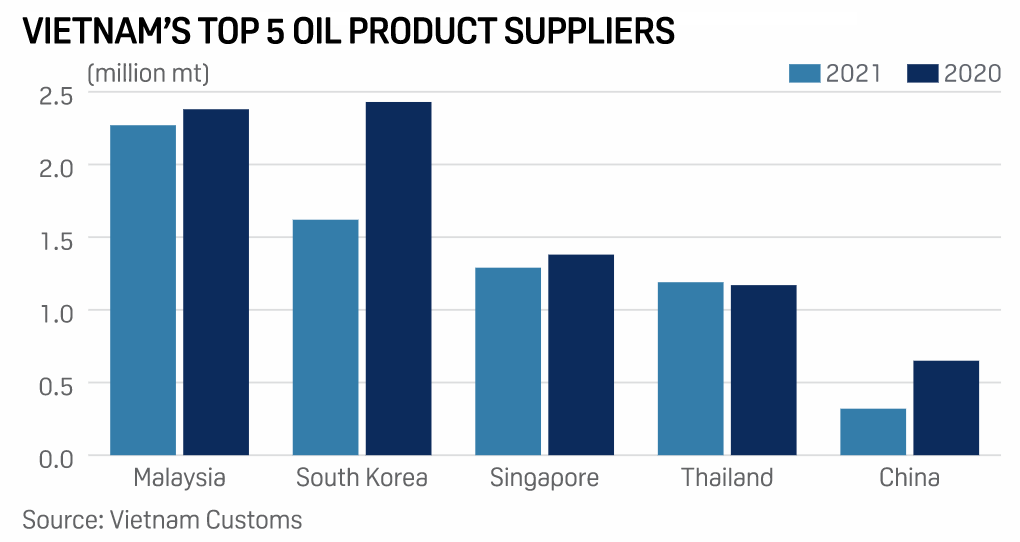 Nghi Son refinery's financial strain and lingering uncertainty about its overall 2022 operation outlook could significantly hamper Vietnam's ambition to become fully self-sufficient in oil products, with South Korean refiners aiming to take advantage of the country's fragile refining capacity to boost middle distillate sales to the Southeast Asian market. The 2022 operation and fuel production outlook of Vietnam's biggest refining complex remains in jeopardy after it slashed its operation rate on failure to pay for Kuwaiti crude for January delivery due to a severe liquidity shortage.
—Read the full article from S&P Global Platts
Access more insights on the global trade >
ESG
---
Winter Olympics 2022 Is The 'Carbon Neutral Template' For Future Global Events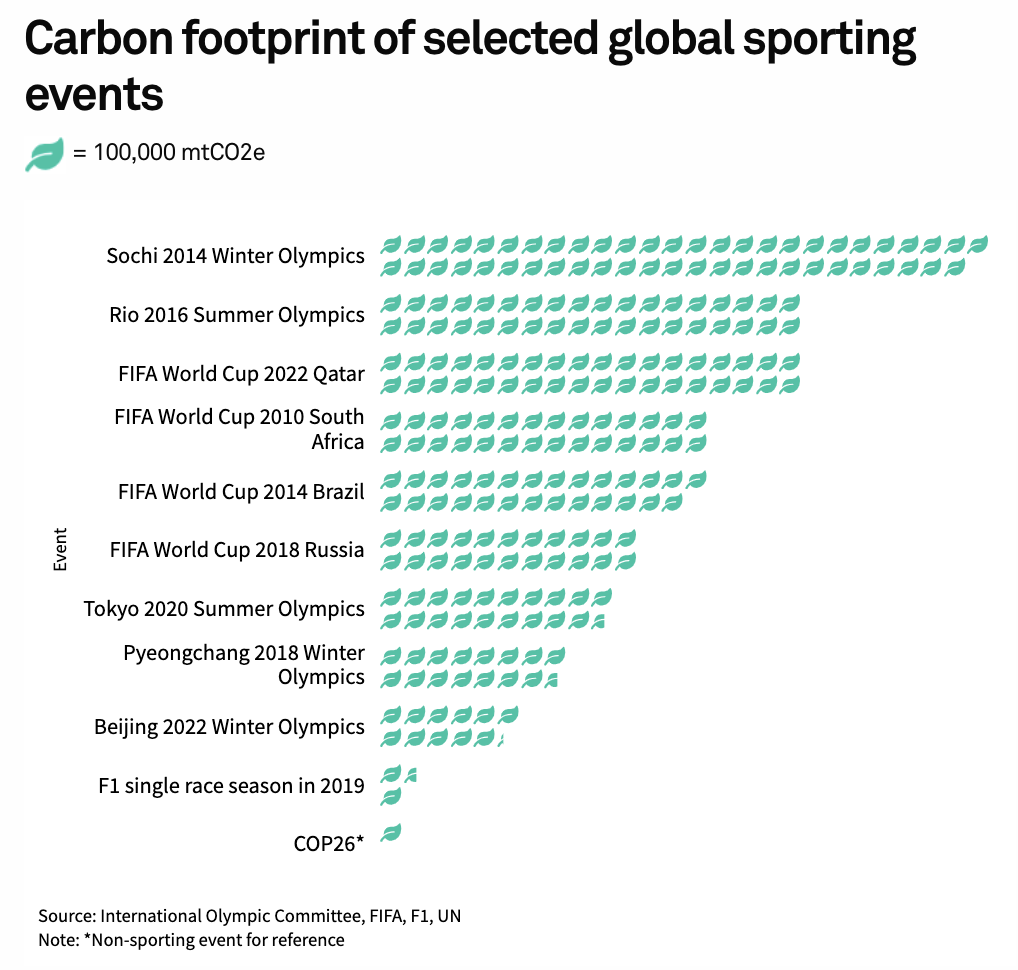 The Beijing Winter Olympics is "carbon neutral" with hydrogen fueling the Olympic torch and powering over 800 vehicles, 100% renewable energy plants to support the event venues, and 1.7 million carbon credits to offset emissions. The use of a fully renewable energy powered grid, with pumped hydro to manage intermittency, helps reduce the CO2 footprint, and the remaining emissions are offset using carbon credits from forestry projects.
—Read the full article from S&P Global Platts
Energy & Commodities
---
Listen: Middle East LPG Suppliers Eye Boosting Exports To Capture Asian Demand
Asia's LPG demand has been growing over the last decade, led by China's mushrooming petrochemical sector. India's LPG demand has also grown due to large subsidy-driven household consumption. But major Middle Eastern exporters have to grapple with growing competition from other producers, led by the shale-driven U.S. natural gas liquids sector. In a move to win back traditional buyers and entrench themselves in a bullish LPG market, Middle Eastern producers are projected to boost export volumes in 2022. S&P Global Platts Wendy Wells, Ramthan Hussain, and Joshua Ong discuss what lies ahead for the LPG markets in 2022.
—Listen and subscribe to Commodities Focus, a podcast from S&P Global Platts
Access more insights on energy and commodities >
Technology & Media
---
Apple Device Revenues Set New Record Even As Shipments Fall 2.2 YoY In Q4'21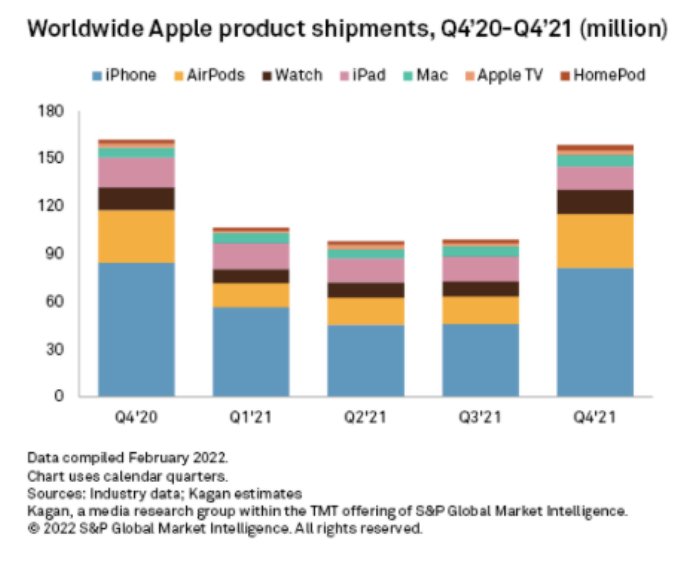 Apple's total product revenue climbed 9% year over year in the fourth calendar quarter of 2021, but Kagan estimates that unit shipments for the Apple devices S&P Global Market Intelligence tracks fell 2% to 158.5 million as an increase in average selling prices offset ongoing supply constraints. As Apple no longer reports device shipments, Kagan's quarterly Apple reporting provides estimates of company shipments based on business unit revenues, supply chain information, and proprietary shipment and market share tracking models.
—Read the full article from S&P Global Market Intelligence
Access more insights on technology and media >
Written by Molly Mintz.