T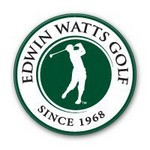 he bankruptcy court overseeing the Chapter 11 proceedings of Edwin Watts Golf Shops yesterday confirmed the company's wind-down reorganization plan, according to an order filed on the court docket.
As reported, EWGS filed for Chapter 11 protection on Nov. 4, 2013, after several years of "extremely sluggish consumer demand" in the golf industry. In December, EWGS won bankruptcy-court approval for the sale of its assets to a joint-venture between liquidator Hilco Merchant Resources and GWNE, an affiliate of Worldwide Golf Shops for a bid worth $40.8 million. Hilco conducted going-out-of-business sales at certain EWGS retail locations, while other locations were taken over by Worldwide, a former competitor.
The bankruptcy court approved the company's disclosure statement on June 9, according to the court docket. Under the company's plan, the lion's share of the sale proceeds, amounting to about $40.5 million, were used at the sale closing to repay the company's DIP facility, which had about $29.5 million outstanding (DIP funds were used to repay the company's first lien debt and fund operations through the sale).
Remaining proceeds will be split, after payment of administrative and priority claims, between holders of secured subordinated notes, issued in the original principal amount of about $36.6 million, and holders of general unsecured claims, allowed in the amount of about $28 million, with $1.1 million anticipated to be available for GUCs, according to the company's disclosure statement. – Alan Zimmerman