Store and disseminate corporate environmental, social and governance (ESG) data and reports in a one-stop online platform
Meet the growing demand for accessible ESG investing information. Our ESG Reporting Repository has revolutionized ESG data storage and dissemination by centralizing access and improving transparency. We provide a one-stop online platform for information and data relevant for ESG-focused investors and other stakeholders.
Investors, financial institutions and other stakeholders analyzing data and building ESG profiles benefit from access to a central repository covering multiple industries, corporations and geographies. Companies who provide ESG information on our platform benefit from ease of use, transparency and accuracy of their data for investors. Data is structured for usability and company information and verified for accuracy in our data center.
Centralizing Access, Improving Transparency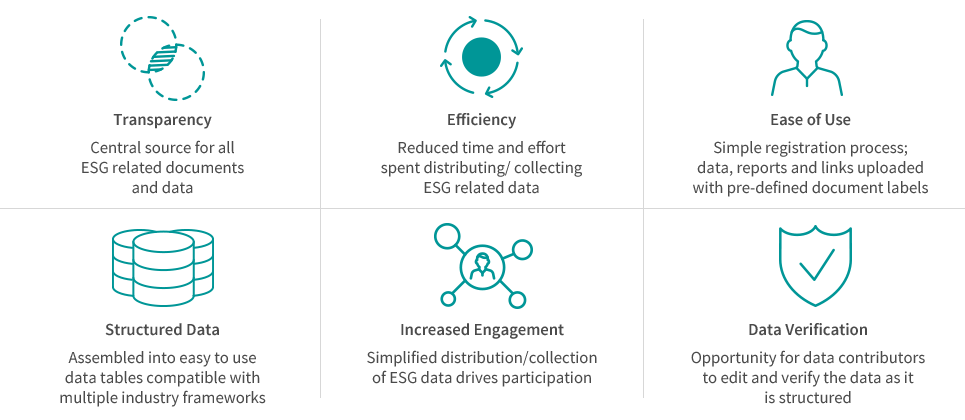 Download ESG Reporting Repository Brochure