Toymaker Lego A/S plans to add 40% to its store count globally as it seeks to maintain control over its route to market, the Financial Times reports. That's come as the firm has reported a 5% year over year growth in revenues in the first half of 2019, while also seeing a 16% drop in operating profits. The latter has been due to the firm seeing increased costs as it revamps its retail efforts and builds e-commerce and gaming channels to market.
Activity in the U.S. market may have been particularly slow. Panjiva data shows imports associated with the company and its products to the U.S. by sea and by land from Mexico fell by 15.8% in 2Q. That followed a 19.2% contraction in 1Q which started to reverse a 19.9% surge in 2018. Yet, a 21.2% jump in July suggests there may be a turnaround on the way already.
SUDDEN BUILD UP IN JULY REVERSES 2Q DECLINE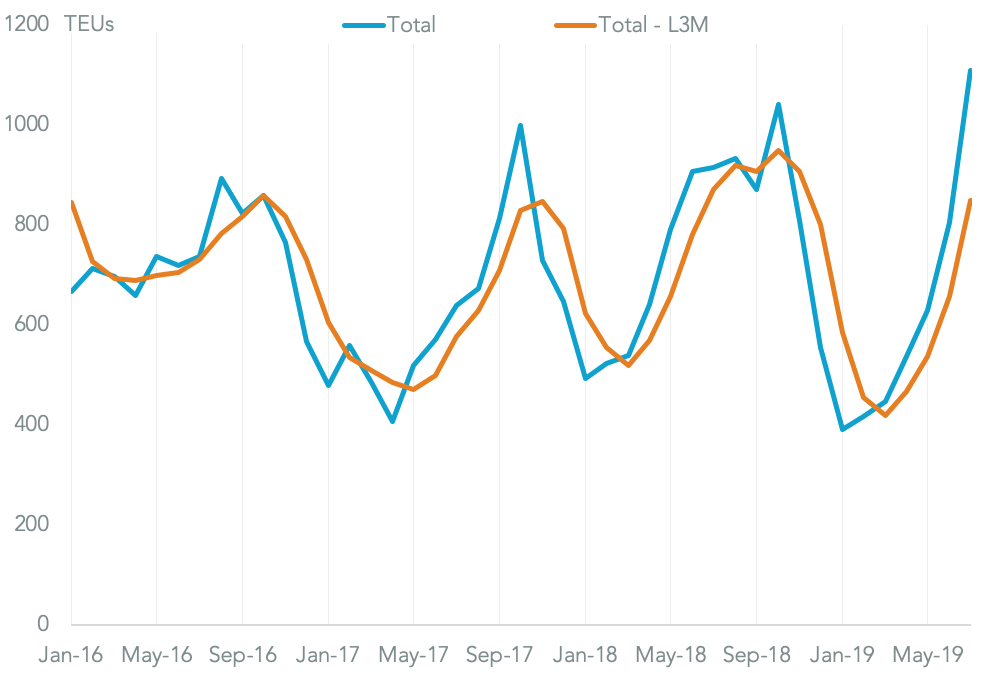 Chart shows U.S. imports by sea from all origins and by land from Mexico associated with Lego A/S on a monthly and three-month average basis. Source: Panjiva
The rebound in July has been driven by a 46.2% surge in shipments from Europe while imports from Mexico increased by a more modest 17.0%.
Lego may be at a supply chain advantage to its competitors heading into 2020. The firm has a minimal exposure to China, which represented just 0.5% of its U.S. imports on a year-to-date basis. The imposition of tariffs on toys from Dec. 15, discussed in Panjiva's research of August 26, will raise costs for competing brands from Hasbro, Mattel and others in the 2020 holiday season. As Hasbro has previously noted it can take years rather than months to realign toy manufacturing lines.
LEGO BLOCKS TARIFF RISKS WITH MINIMAL EXPOSURE TO CHINA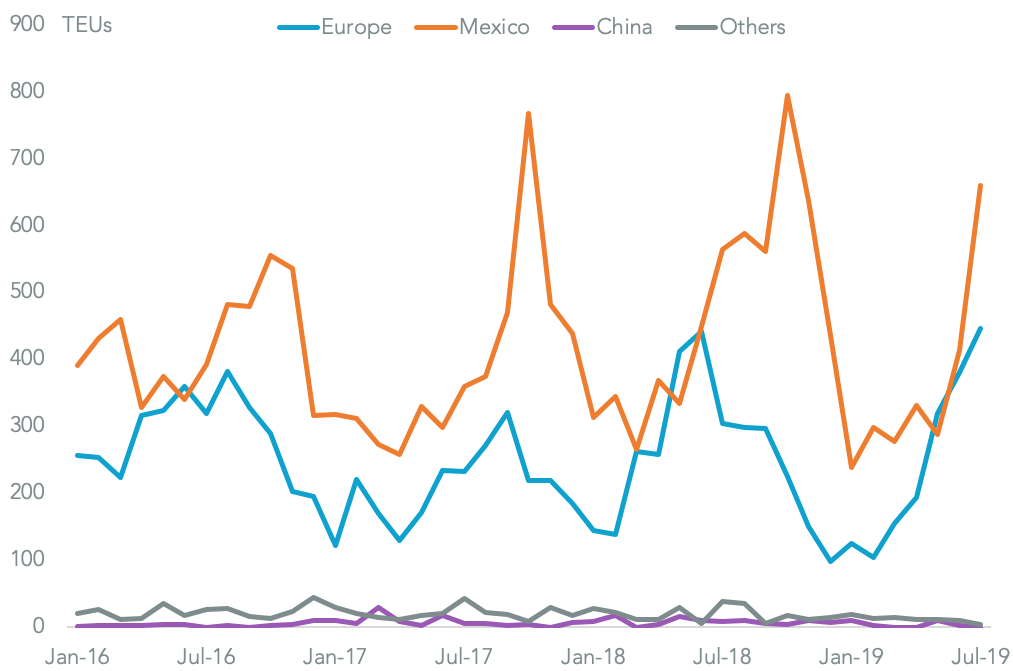 Chart segments U.S. imports by sea from all origins and by land from Mexico associated with Lego A/S by origin. Source: Panjiva