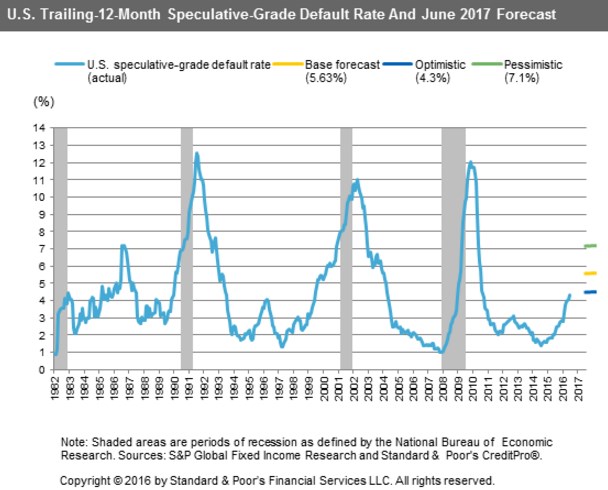 The U.S. speculative-grade default rate is expected to reach 5.6% by next June, from 4.3% in June of this year, according to S&P Global Fixed Income Research.
In a worst-case scenario the default rate could rise to 7.1% by June 2016, S&P said, citing continued concerns regarding the energy/oil & gas segment – a large high yield issuer constituency – including low/volatile prices and more limited debt funding sources.
In an optimistic scenario the speculative grade default rate could rise to 4.3%. – Tim Cross
The full report, which also details the default rate ex energy, high yield issuance (overall and by rating), default rate by time horizon, and default rate vs interest burden, is available to S&P Global Credit Portal subscribers here. It was written by Diane Vazza and Nick Kraemer.
Follow LCD News on Twitter. LCD is an offering of S&P Global Market Intelligence.