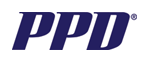 Pharmaceutical Product Development is the latest issuer to join the small but growing cadre of PIK-toggle dividend deals in the primary high-yield market. A $500 million drive-by for such purposes is structured as five-year (non-call two) senior PIK toggle notes, and bookrunners are J.P. Morgan, Credit Suisse, UBS, Deutsche Bank, and Goldman Sachs, according to sources.
The PPD issuer is technically named Jaguar Holding Company I, and issuance is under Rule 144A, for life. Investors are being guided towards a high-CCC profile, as compared to the issuer's B/B3 unsecured cash-pay notes outstanding.
That includes the company's $575 million issue of 9.5% notes due 2019, which are pegged at 111 and yield about 6.9%, according to sources. The deal was sold 11 months ago supporting the buyout of the contract research organization by The Carlyle Group and Hellman & Friedman. Loan investors were approached yesterday for an amendment to allow the dividend, and they approved, sources note.
This will be the seventh regular-way PIK-toggle offering this year, and the fifth that backs a sponsor dividend, according to LCD. The four dividend deals were Jo-Ann Stores yesterday, PETCO Animal Supplies last week, healthcare-transportation firm EMSC two weeks ago, and automotive-aftermarket-products company IDQ in July. The two others were LBO offerings for Interline Brands and TransUnion. Of course, Mohegan Tribal Gaming also issued PIK-toggle notes, but it was part of a privately negotiated reorganization.
Wilmington, N.C.-based PPD is a global contract research organization that provides drug-discovery, development, and lifecycle-management services. Its clients and partners include pharmaceutical, biotechnology, medical-device, academic, and government organizations. – Matt Fuller/Chris Donnelly