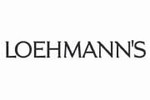 Loehmann's said it's unable to continue as a going concern and that it plans to use its Chapter 11 filing to sell its assets and wind up operations, according to court documents.
As reported, Loehmann's filed for Chapter 11 yesterday in bankruptcy court in Manhattan, the company's third such filing since 1999. The company emerged from its second bankruptcy in March of 2011, with hedge fund Whipoorwill Associates as its majority owner.
The discount women's clothing retailer said it has "faced significant financial difficulties" since that emergence, however, adding that while it sought a buyer for the company as a going concern in October and November – contacting more than 140 potential purchasers including strategic and financial buyers as well as inventory liquidation firms, 39 of which signed confidentiality agreements – it was unable to generate "any meaningful bids."
As a result, the filing said, the company filed Chapter 11 to seek to maximize value through a sale of its leasehold interests and inventory liquidation, via either a liquidating agency agreement, an asset sale, or a combination of both.
According to court filings, the company is asking the bankruptcy court to approve bidding procedures for the asset sales and inventory liquidation on an accelerated timeline because of the company's weak liquidity position, Loehmann's is aiming for interim approval of the bidding procedures by tomorrow and entry of a final order approving the bidding procedures and the sales by Jan. 2, 2014.
The bidding procedures call for a bid deadline of Dec. 27 and an auction on Dec. 30, the court filings show.
The company said it is "critical" that the sales begin to close by Jan. 7, 2014, citing not only the cash drain of continuing operations on the company, but the fact that the company's inventory is comprised primarily of winter clothing, and bidders would reduce their bids if they cannot begin to sell the clothing immediately. The company said that a two-week delay could reduce the purchase by 2%, or $1 million in value.
Last, but not least, the company is seeking approval of a joint venture comprised of SB Capital Group, Tiger Capital Group and A&G Realty Partners, to act as a stalking-horse bidder for the sale, for a purchase price of $19 million in cash, 25% of net proceeds realized in connection with the sale of certain additional assets, 75% of the net proceeds from the sale of certain consignment goods, 25% of the net proceeds from the sale of intellectual property of leases, and the assumption of certain liabilities. The agreement carries a break-up fee of $250,000, plus expenses of up to $200,000. – Alan Zimmerman