Nov. 30 2018 — Noah Breslow has been at the helm of On Deck Capital Inc. since June 2012, overseeing the company's initial public offering and several profitable quarters. The online lender has originated more than $10 billion in small-business loans and is one of the largest players in the industry.
In addition to originating its own loans, OnDeck recently launched ODX, a new subsidiary focused on a platform-as-a-service product for banks. OnDeck has operated that sort of white-label partnership with JPMorgan Chase & Co. for several years and will launchoperations with PNC Financial Services Group Inc. in 2019.
Now, the lender is open to doing deals, Breslow said. He sat down with S&P Global Market Intelligence in Las Vegas to talk about his company's future product plans and the broader online lending marketplace.
The following is an edited transcript of that conversation.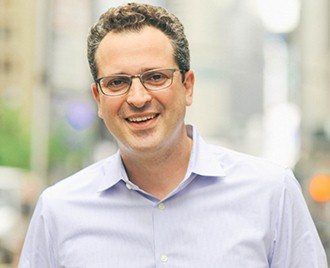 OnDeck CEO Noah Breslow
Source: OnDeck
S&P Global Market Intelligence: How do you view the current state of the online lending marketplace?

Noah Breslow: What you're seeing in that market is a bit of survival of the fittest. Many smaller companies are probably going to be sold in the next couple of years.
The advantages in the business go to those with scale: You can raise capital on the best terms, you collect the most data, so you can make the best decisions when you build your models, and you can reach more small-business owners more efficiently.
That being said, do you foresee being an acquirer?
We're open to it. We haven't acquired a company in 11 years of doing business. One of the advantages of now being profitable and generating cash is we can look around the market.
But we're designing our core business model so we don't need to acquire to hit our targets. Anything we do in the M&A sphere will be additive, and it will not be aggressive M&A. It's going to be reasonable bets to have a nice return or nice synergies, if we do it.
Is OnDeck considering starting other products outside of small business lending?
Not at this time. We focus on trying to be the best small-business lender in the world, but that can mean a lot of different products over time.
Today we have a term loan and a line of credit product. We've talked about four other products that our customers use: equipment financing, invoice factoring, Small Business Administration lending and small-business credit cards. Those are all fair game for us over the next couple of years.
We're on track to announce our third major product by the end of the year. One of those four will probably be picked.
Why is OnDeck focusing on small business lending rather than other offerings?
It's where underwriting is not commoditized. Student lending and personal lending are based on FICO. You can go to 10 different websites and get identical products.
In small business lending, the intellectual property around the OnDeck score is unique.
I like being able to differentiate in that way. It creates a sustainable advantage for our business, whereas if we were just using FICO to underwrite, anyone can buy that and get into the market.
OnDeck's white-label product lets banks use its technology to streamline their own lending process. In those partnerships, do you face regulatory restrictions with the use of alternative data in underwriting models?
When we're partnering with banks, it's critical that the bank has a lot of control over the credit model and the data being used for decisioning.
The model we use with JPMorgan Chase was jointly developed between OnDeck and Chase, so obviously Chase was very comfortable data. The model we're using with PNC is more of PNC's design, and we're advising on its creation. In both cases, we're using data that's right down the middle of the fairway — business credit, business cash flow and evaluating the business owner — but nothing too esoteric.
In our own business at OnDeck, we can use more alternate data because we don't have the same modeled governance that a bank might have.
Are you using machine learning to synthesize data sources and create new models based on alternative data?
Some players out there have tried to go purely digital and almost let the computer decide how to make the decision. We don't believe in that.
We have a hybrid model, where people with a lot of commercial underwriting experience are working in concert with advanced modeling techniques to get the result.
OnDeck's charge-off rates have declined year over year in 2018. Is there correlation between these lower rates and your updated models using more alternative data?
Our credit models have improved over the last year, and alternative data definitely contributes.
Many of our improvements in the last year have been structural or operational. I view the modeling improvements as even more upside potential from here.
We noticed after we loaned our first billion dollars that our credit models got a step-function better. Now, with $10 billion under our belts, it's again happening. We can do a lot of data-driven decision-making about who we approve and who we decline on many years of history now.
It starts to become more powerful. That's why you see these scaled-up companies like American Express or Discover Financial or Capital One. They're reaping the benefits of decades of lending, and hopefully we'll be in the same place.