Independent, outsourced calculation services
Our Custom Basket service provides independent, outsourced calculation services for an index of client-selected securities, tracking and managing the corporate events affecting the portfolio.
The management, verification and implementation of corporate actions is complex and time-consuming for you to manage in-house. To streamline the process, we provide a fully managed and scalable solution enabling you to optimize the choice of assets for a given portfolio.
Corporate actions such as stock splits, dividends, mergers and acquisitions are managed and verified ensuring changes are implemented promptly and accurately. Our service is transparent, predictable, and highly configurable ensuring to easily replicate the baskets to support investments and trading activities associated with them.
We provide a consolidated view of all baskets on a daily basis, and the information is automatically delivered out to the marketplace including end clients, other vendors and exchanges. The service is fully integrated with the Index and ETF aggregation and distribution service, offering real-time publication from the point of basket capture downstream to the consumer.
Why S&P Global?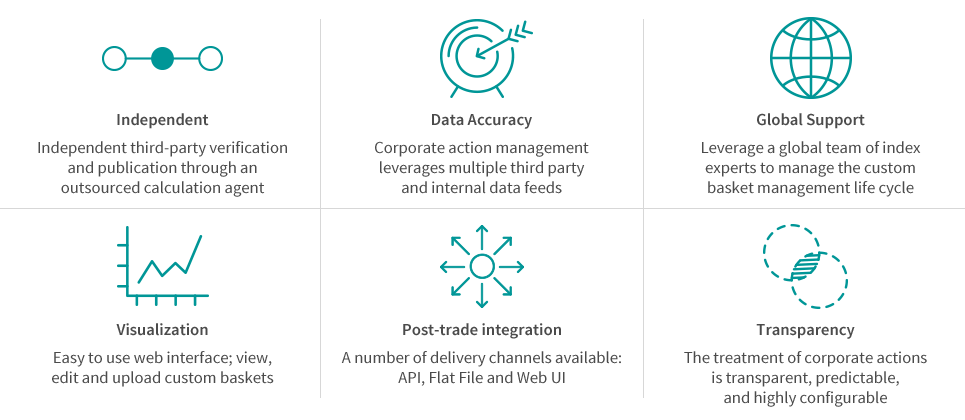 Download: Custom Baskets factsheet