---
---
Unlock the power of Capital IQ Pro and Preqin
We've partnered with Preqin, the leader in data on alternative assets, to deliver robust private market coverage. Access fund profiles, contacts, fundraising performance, deals, and exits associated with 46k+ firms and 130k+ funds across multiple asset classes:
PE/VC*: 21k+ Firms, 40k+ funds
Hedge Funds**: 8k+ firms, 38k+ funds
Private Debt**: 2k firms, 4k+ funds
Real Estate**: 7.9k+ firms, 9.4k+ funds
Natural Resources**: 1.4k firms, 3k+ funds
Infrastructure**: 900+ firms, 2k+ funds
*Data set available via Capital IQ Pro
**Data set available via Xpressfeed
Download Brochure
---
Unlock fund level insights on alternative assets with Preqin data coverage
Request a Demo
---
Pinpoint Your Next Opportunity with Differentiated Data
Whether you're looking for your next private company investment or M&A target, or are tracking the performance of portfolio companies, our private company insights can help you make informed decisions. Our coverage includes:
18M+ private companies with firmographics
9M+ private companies with financial statements
20M+ private company professionals
800k+ early stage companies supported by data from Crunchbase
Download Brochure
---
Learn more about our continually expanding private company data offering
Request a Demo
---
Create essential connections with institutional investors.
Money Market Directories (MMD) is our tool to help you build relationships with key decision makers, identify new sales opportunities and sources of capital, perform focused prospecting, and develop targeted mailing campaigns so you meet your capital raising needs.
Download Brochure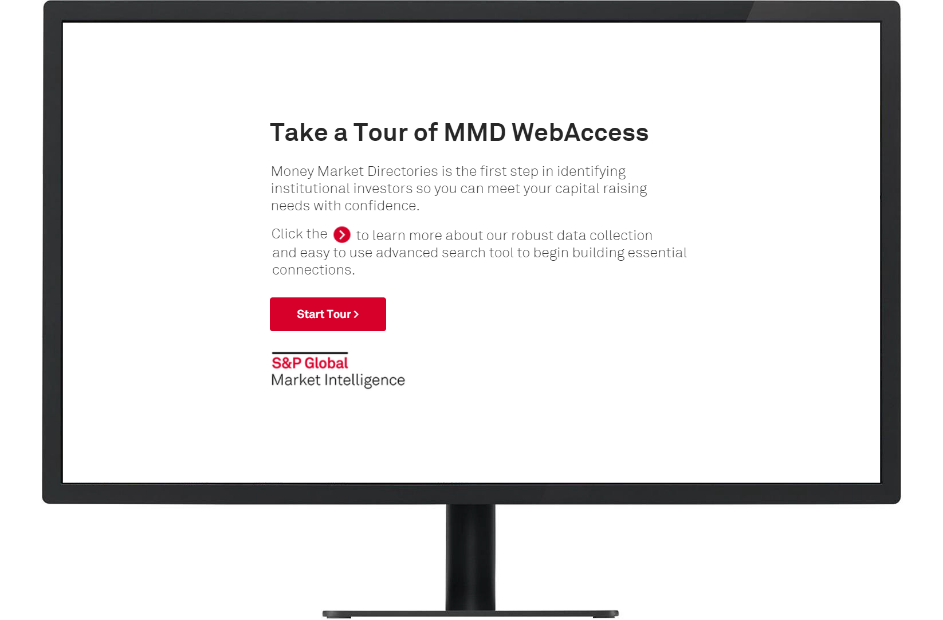 Request a Demo
You're one step closer to unlocking our suite of comprehensive and robust tools.
Fill out the form so we can connect you to the right person.
Recent awards include:
Best Credit Risk Management Product
Best Research Provider
Best Low-Latency Data Feed Provider
If your company has a current subscription with S&P Global Market Intelligence, you can register as a new user for access to the platform(s) covered by your license at S&P Capital IQ Pro or S&P Capital IQ.
Thank you for your interest in S&P Global Market Intelligence! We noticed you've identified yourself as a student. Through existing partnerships with academic institutions around the globe, it's likely you already have access to our resources. Please contact your professors, library, or administrative staff to receive your student login.
At this time we are unable to offer free trials or product demonstrations directly to students. If you discover that our solutions are not available to you, we encourage you to advocate at your university for a best-in-class learning experience that will help you long after you've completed your degree. We apologize for any inconvenience this may cause.