Governments around the world have long been focused on reviewing M&A and related transactions by foreigners to ensure that they are not creating monopolies, or possibly making large investments in strategically sensitive sectors. Many countries have been reevaluating their foreign investment regulations amid a surge in activity in recent years. For example, foreign direct investment in the U.S. increased $187.2 billion to $4.63 trillion at the end of 2020, from $4.44 trillion the year before.[1] This mainly reflected a $119.2 billion increase from Europe, primarily in manufacturing, finance and insurance, and wholesale trade.
The research team at this U.S. government agency is charged with identifying and evaluating transactions to see if they pose any concerns for the country's national security. Given the volume of activity, team members wanted to identify data sources that could provide useful information on M&A activity and potential implications for the ultimate ownership of assets.

Pain Points
Members of the research team had existing subscriptions to several data sources, but needed more comprehensive information that could provide a fuller picture of foreign activity. In particular, they wanted to have access to data on:
M&A, venture capital, and private equity transactions and private placements, with details on the size of deals, company participants, and more.
Equity ownership for companies, institutional investment firms, and individual owners.
Corporate family trees that could trace the ultimate parent of a company.
Profiles of professionals at firms, including background information and contact details.


The team had heard about S&P Global Market Intelligence ("Market Intelligence") from many other agencies that used the firm's services and asked to meet to discuss relevant capabilities.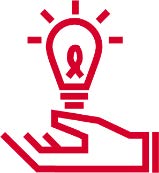 The Solution
Market Intelligence mentioned numerous capabilities that could help the research team with its ongoing work. The solution set would enable users to:
| | | |
| --- | --- | --- |
| | Identify transactions taking place | Transactions provides profiles of approximately two million transactions across the globe, including M&A, private placements, venture capital deals, spin-offs, bankruptcies, share buyback programs, and equity/debt public offerings. There is up to 10 years of history and each transaction has a synopsis and mentions deal size, company participants, advisor coverage, and associated filings. |
| | Examine organizational relationships | Company Relationships is a global database of all relationships that exist between companies in the S&P Capital IQ universe. Relationship types include acquisitions, investments, investment arms, lenders, and affiliates that are categorized as current, prior, pending, or canceled. Coverage dates back to 2000 and the data can be used to build a corporate family tree to determine the ultimate parent of a company, identify private equity sponsors, and find current and prior investors. |
| | Gain key insights on ownership | Ownership provides detailed historical equity ownership data on over 90,000 public and private companies, institutional investment firms, mutual funds, and insiders/individual owners. Users can access ownership summaries, details, insider trading activity, portfolio holdings, fund views, and tradable float shares |
| | Understand a company's network | Business Relationships provides details on a company's customers, suppliers, strategic alliances, and key relationship types. |
| | Evaluate key executives | Professionals provides profiles of over three million professionals, including their biographies, contact data, education, compensation, affiliations, and corporate board memberships. |
| | Access powerful analytical tools | Screening and targeting tools help create customized lists of companies, transactions, securities, professionals, and more using quantitative or qualitative criteria. Users can also view auto-generated lists of trading and transaction comparables with proprietary algorithm-based Quick Comps and Transaction Quick Comps tools. |

Key Benefits
Members of the research team knew that the Market Intelligence offering would enable them to do deeper dives on transactions to better understand the companies and individuals involved. They also realized that it was important to have a well-known and trusted information provider, given the high visibility of their work. In particular, they saw great value in being able to:
Tap into an extensive amount of reliable data that had been cleaned and vetted to removeanomalies.
Utilize extensive pre-built tools to search and screen the data.
Easily work through the typically complex maze of corporate hierarchies to identify theultimate owner of assets.
Access analytical tools specifically designed for investment analysis, including the abilityto use 'Competitors' to view peer groups for particular companies to determine if assetswere concentrated in a small number of hands.


Click here to explore some of the datasets mentioned in this case study.
---
[1] "Direct Investment by Country and Industry", U.S. Bureu of Economic Analysis, as of August 9, 2021 from www.bea.gov/data.