Last year we updated our purpose statement to convey not just what we do but why we do it. This purpose, which we express as Accelerating Progress in the World, is helping to unify our culture, serving as inspiration for our employees, and connecting us with all the people we do business with.
---
What Does It Mean to Accelerate Progress in the World?
Building on the principles established by our founders, we continue to deliver the intelligence our customers need to unlock opportunity, foster economic growth and accelerate progress in the world. Learn how our new purpose and our people-first approach guide everything we do.
160 Years of Essential Intelligence
From our early beginnings in the 19th century, our people have set out to bring transparency and independent views to industries and financial markets.

While so much has changed in the world and at our company, our values and spirit of innovation have endured.
From the ingenuity that sparked the S&P 500 to Platts' innovations in price discovery of commodities, we have never stopped pioneering new ways to get trusted information to our customers. Seminal events in virtually every decade shape who we are and demonstrate how we accelerate progress in the world.
1860
Businessman Henry Varnum Poor aims to create more clarity to help investors understand the emerging railroad industry by publishing History of the Railroads and Canals of the United States.
1888
James H. McGraw, a former schoolteacher, recognizes the need for trade information as regulation begins driving competition in the railroad industry and purchases the American Journal of Railway Appliances, a magazine devoted to covering the railways.
1896
Reporter Charles Dow, seeing a need to demonstrate the investment potential of the stock market and better project market trends, creates the Dow Jones Industrial Average.
Today, the "Dow®" is the most-cited stock market measure.


1909
Warren Cumming Platt, a young journalist covering the oil market and the namesake of S&P Global Platts, begins publishing the monthly National Petroleum News as a means of introducing more transparency to the market.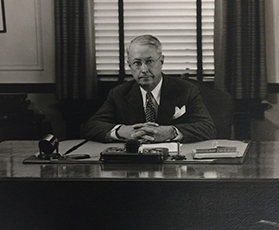 1916
Poor's Publishing Co. issues its first rating.
1923
Platts Oilgram Price Service begins offering daily price and markets data.
1929
Just months before the start of the Great Depression, McGraw-Hill shares are listed on the New York Stock Exchange.
Just over 90 years later, through a wide range of economic cycles and market conditions, the fabric of who we are remains intact.


1941
Standard Statistics Co. and Poor's Publishing Co. merge to form Standard & Poor's.
1957
The S&P 500, the world's most tracked index, is introduced. It is the first computer-generated stock index.
A creation of S&P's Paul Babson and Lewis Schellbach, today there are approximately $9.2 trillion of global assets indexed or benchmarked to the S&P 500.


1966
McGraw-Hill acquires Standard & Poor's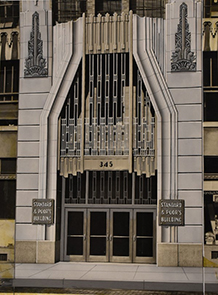 1969
S&P publishes the "CUSIP" Directory," a universal tracking system for U.S. financial securities.
Today, there are detailed data on about 57 million financial instruments globally and thousands of new identifiers are created every day, helping to ensure that front- and back-office functions of financial institutions run smoothly.


1973
Wells Fargo and American National Bank launch institutional investment funds tracking the S&P 500, and in 1976 the Vanguard Group follows with the retail-focused S&P 500 mutual fund.
1987
Reid Nagle, CFO of a savings & loan in New Jersey, recognizes the system for disseminating market information about S&Ls is inefficient. As a result, he founds SNL Financial.
Nagle relocates his company to Charlottesville, Va., in 1992. In 2015, we acquire the financial data and information business and begin integrating it with S&P Capital IQ to form S&P Global Market Intelligence.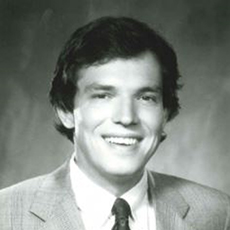 1987
Seeing a need for a local, home-grown credit rating agency, bankers Narayanan Vaghul and Pradip Shah establish CRISIL, today India's leading rating agency.
S&P Global acquires a majority stake in CRISIL in 2005.


1993
Passive investing continues to grow with the creation of exchange-traded funds (ETFs) in the U.S. The first, the Standard & Poor's Depositary Receipts (SPDRs), tracks the S&P 500.
It is now the most-traded equity security in the world.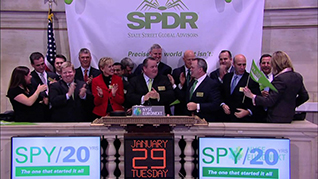 1999
In partnership with RobecoSAM, we launch the Dow Jones Sustainability Index, the first global benchmark for corporate responsibility.
Twenty years later, we acquire the ESG ratings business of RobecoSAM.


2011
The McGraw-Hill Companies introduces the Growth and Value Plan to increase shareholder value.
The Plan includes creating two separate, focused and nimble operating companies. This leads to the sale of McGraw-Hill Education in 2013.


2012
We bring together two of the biggest names in indexing to form the joint venture S&P Dow Jones Indices.
2013
The McGraw-Hill Companies is renamed McGraw Hill Financial, following the sale of McGraw-Hill Education.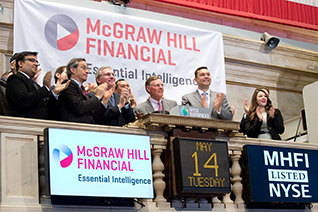 2016
McGraw Hill Financial becomes S&P Global, acknowledging the company's evolution and its focus on providing the essential intelligence customers need to make decisions with conviction.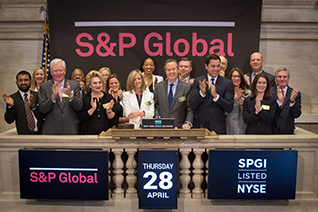 2018
Seeing how technology can deliver new value to customers, S&P Global acquires Kensho, an artificial intelligence company based in Cambridge, MA.
Panjiva, a business that uses data science to develop insights about global supply chains, also becomes part of S&P Global.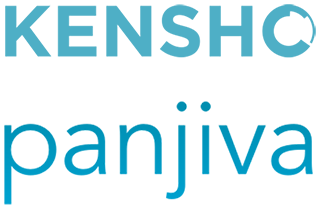 2019
Chinese regulators grant the first approval to operate a wholly owned subsidiary of an international credit rating agency to S&P Global for the purpose of rating domestic Chinese bonds.
The company establishes a new entity, S&P Ratings (China) Ltd., headquartered in Beijing with approximately 30 credit ratings analysts.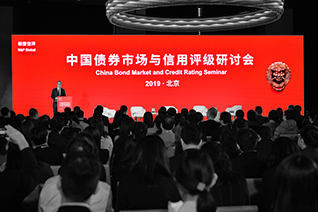 Investing in India
S&P Global has been building relationships and investing in India for more than 20 years. Today we have thousands of employees and operations across seven cities all over the country. In fact, India is one of the most important countries anywhere in the world for S&P Global.

Recognizing the strategic role India plays not only for our own business but also on the world stage, S&P Global's Board of Directors chose to hold its annual strategy review session in India in 2019.

Directors and the management team visited our offices in Ahmedabad, Hyderabad, Mumbai and Gurgaon. The leadership team held town hall meetings with employees and spent a lot of time learning about the important data, operations, technology and product work being done there.

We recently opened three new office spaces, one in Ahmedabad and the two in Hyderabad, bringing teams together to improve collaboration and offering new networking opportunities. Visits to these locations showcased for the Board how the company's investments in India are paying off and reinforced management's belief in the talent, business know-how and ingenuity of the India teams.

As we move ahead, working together will be especially important to our workplace culture and to our future success. India is a shining example of what's possible through teamwork and an engaged global workforce empowered with technology.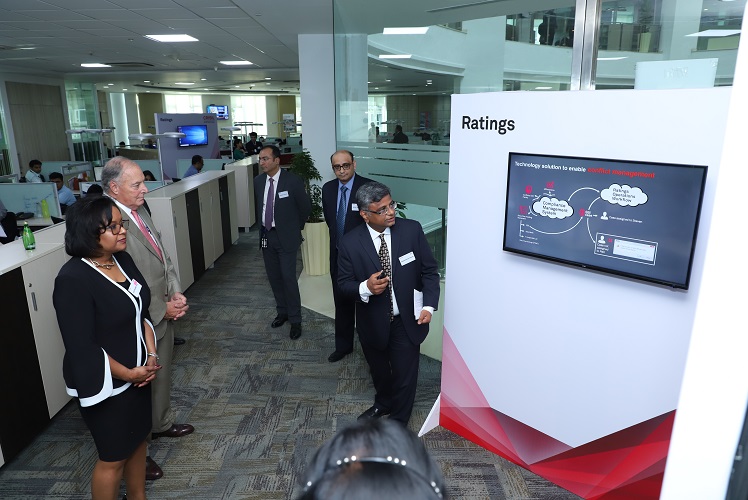 The Board and leadership team heard from local talent about technology solutions and evolving products at S&P Global's office in Ahmedabad.
#ChangePays
In January 2019 we launched our #ChangePays campaign, backed by S&P Global's research, to spark conversations about the impact gender equality has on the workforce, bridging the skills gap and creating a more inclusive economy. Our data and insights clearly show that greater participation by women in the workplace leads to stronger, healthier and more advanced economies, as well as financial markets.

Twice last year we displayed artwork to engage people in conversation about this vital topic. Depending on a viewer's vantage point our perceptual art exhibit either read "change" or "pays." Digital kiosks surrounding the art helped align visitors to the perfect spots to view the installation and brought our statistics to life.

Created by Brooklyn-based artist and sculptor Michael Murphy, the piece comprises 549 bank notes, is the size of a transit bus and weighs 4,000 pounds.

Last year began with the exhibit displayed at the Oculus, the major transit hub in the World Trade Center complex in Lower Manhattan. The year ended with it on display at the Ronald Reagan Building and International Trade Center in Washington, DC, during meetings of the Institute of International Finance and International Monetary Fund.

You can read more about #ChangePays, our most recent Environmental, Social and Governance (ESG) report and all of our corporate responsibility initiatives on our website.
$1.6 Trillion
Growth in the U.S. economy if it had kept pace with Norway in adding women to the workforce
$5.87 Trillion
Amount added to global market capitalization in 10 years under increased female labor force participation