Start every business day with our analyses of the most pressing developments affecting markets today, alongside a curated selection of our latest and most important insights on the global economy.

Hurricane Ian's Impact on Power, Gas Sector
Ian, now a much-reduced storm, continues to soak the U.S. East Coast with wind and rain. Meanwhile, the impact of then-Hurricane Ian on Florida and the Carolinas is being assessed. Large storms tend to hit municipal utilities hard through water main breaks, power outages and a lack of clean, potable water. Ian is no exception.
On Sept. 28, at around 3:30 p.m. ET, Ian made landfall near Fort Myers, Fla., as a Category 4 hurricane with a storm surge forecast as high as 18 feet and sustained winds of 155 mph. The storm continued tracking across Florida, steadily losing intensity before returning to sea off the east coast of the state. While over the ocean, the storm increased in strength before making landfall again in South Carolina as a Category 1 hurricane with 85 mph winds and torrential rains.
The impact of Ian on utilities has been much greater in Florida than in the Carolinas. The storm initially cut power to almost 220,000 customers in South Carolina and more than 92,000 customers in North Carolina. As of Sept. 29, the number of Florida customers without electricity due to Ian was about 2.4 million, although local electric utilities have been able to restore service to many.
"There are sections of our service territory in southwest Florida which we will not be able to repair, but we are going to have to rebuild," said Eric Silagy, chairman and CEO of Florida Power & Light, the state's largest electric utility. "With the storm surge and with these winds, there will be damage that is beyond repair."
S&P Global Ratings said it does not anticipate a near-term ratings impact from the storm on regional utilities. Most of the rated utilities in the area possess significant liquidity and prudent resiliency planning, so they should be able to bridge the period until Federal Emergency Management Agency loans are available. Drinking water contamination remains a top concern since storms of this type can damage or overwhelm water and sewer lines. A risk for smaller utilities or those with limited liquidity is that displaced customers are unlikely to receive or pay their utility bills.
Prior to the storm, Chevron and BP shut down oil- and gas-producing platforms in the Gulf of Mexico; however, BP said Sept. 27 that it was returning crews to their platforms, as the path of the hurricane had become clear. By the time it hit, just 2% of Gulf platforms had been shut down. On Sept. 30, some Florida spot gas prices fell about 60 cents to approximately $5.60/MMBtu, compared with the month's average of $8.468/MMBtu, according to S&P Global Commodity Insights.
Insurance premiums are an area of particular concern for U.S. power and gas companies with facilities around the Gulf, given the prevalence and magnitude of storms in recent years. With more storms of higher intensity in the future, the cost of power may increase.
Today is Tuesday, October 4, 2022, and here is today's essential intelligence.
Written by Nathan Hunt.
Economy
---
Week Ahead Economic Preview: Week Of October 3, 2022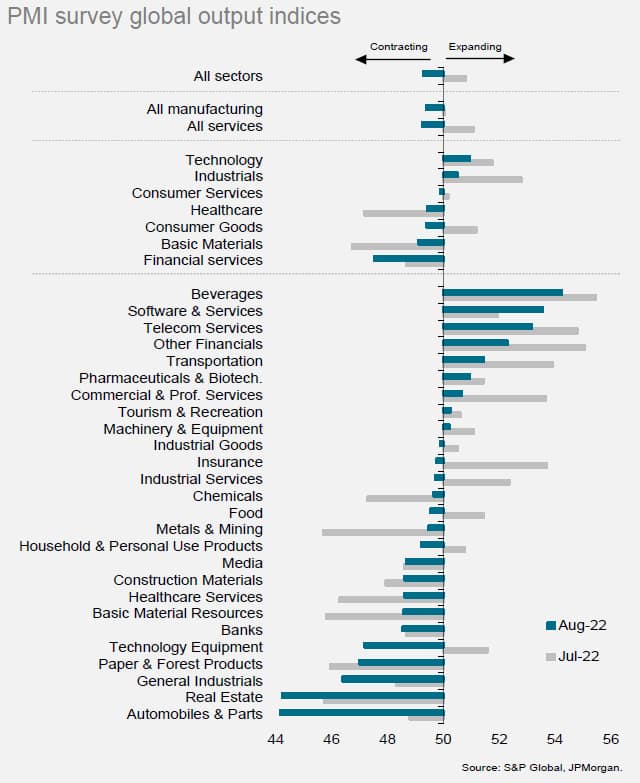 With global recession risks rising, upcoming PMI survey data for the world's major economies will come under close scrutiny in the week ahead, as will Friday's U.S. nonfarm payroll report in providing important guidance on the Fed's policy stance. While a scheduled meeting at the RBA is the main event from a policy-setting perspective, markets will be closely monitoring potential interventions by the Bank of England amid volatility in the gilt and FX markets, as well as U.K. political developments.
—Read the article from S&P Global Market Intelligence
Access more insights on the global economy >
Capital Markets
---
This Week In Credit: Focus On The Horizon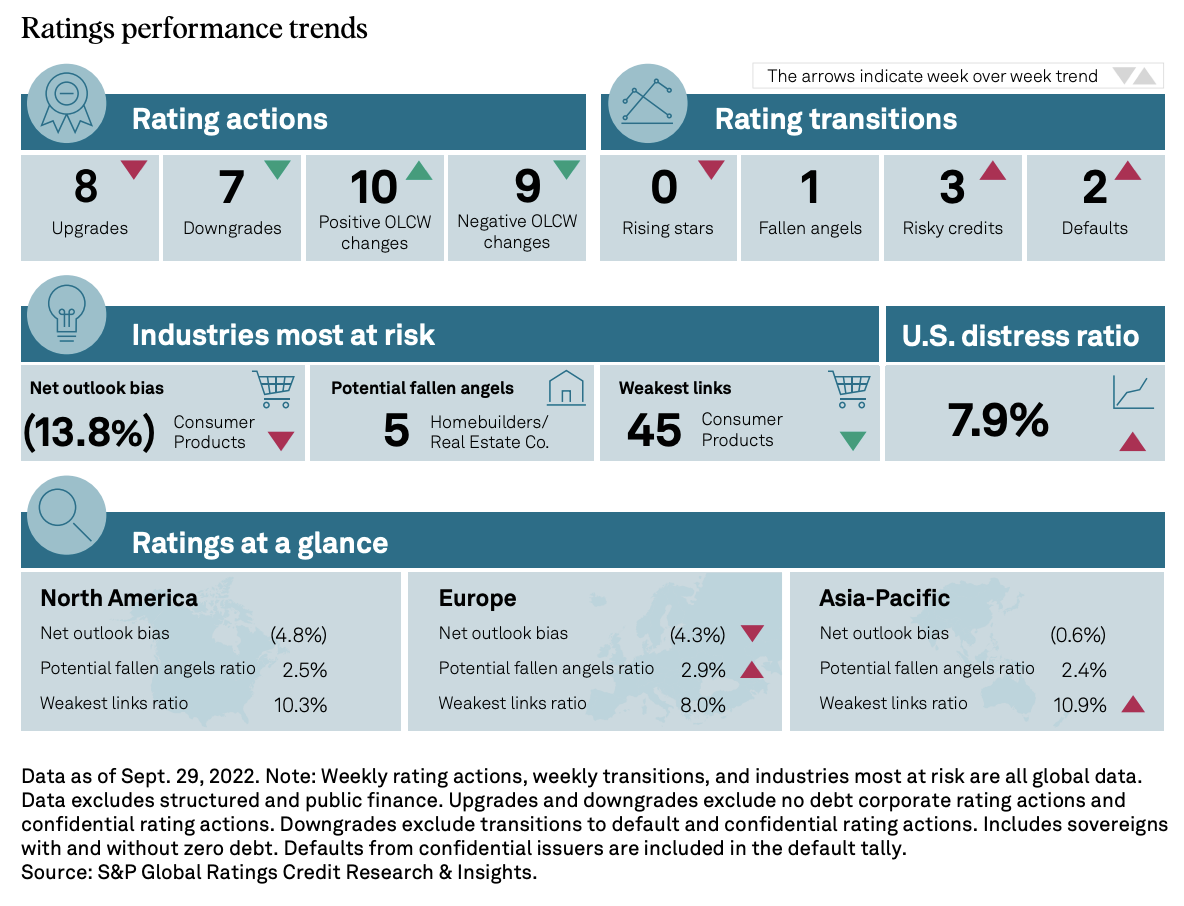 Recession and rates fears will continue to stalk credit markets this week. The balance of global risks remains firmly on the downside after a bruising end to Q3 for investors. The OPEC+ meeting (Wednesday) and U.S. payrolls report (Friday) are likely to provide key temperature checks, but fragility rather than stability will remain the watchword for markets.
—Read the report from S&P Global Ratings
Access more insights on capital markets >
Global Trade
---
Strong Ruble Weakens Russia's Position In OPEC+ Negotiations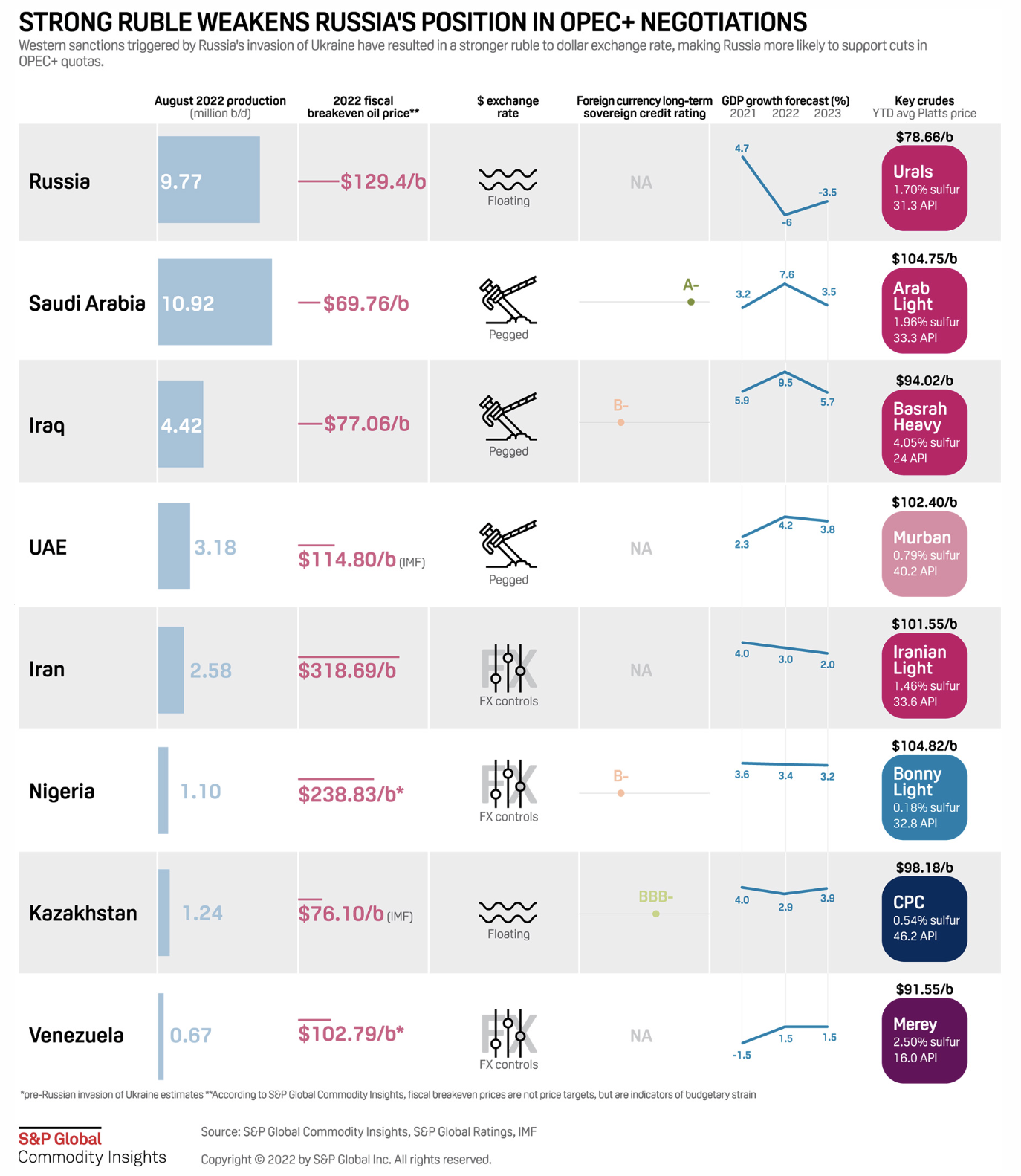 Western sanctions triggered by Russia's invasion of Ukraine have resulted in a stronger ruble to dollar exchange rate, making Russia more likely to support cuts in OPEC+ quotas. For a more in-depth read: OPEC+ mulls output cut as Ukraine invasion, demand concerns hit group's economies.
—Read the article from S&P Global Commodity Insights
Access more insights on global trade >
Sustainability
---
International Renewable Energy Credits Are Emerging As Transitional Option To Virtual PPAs In India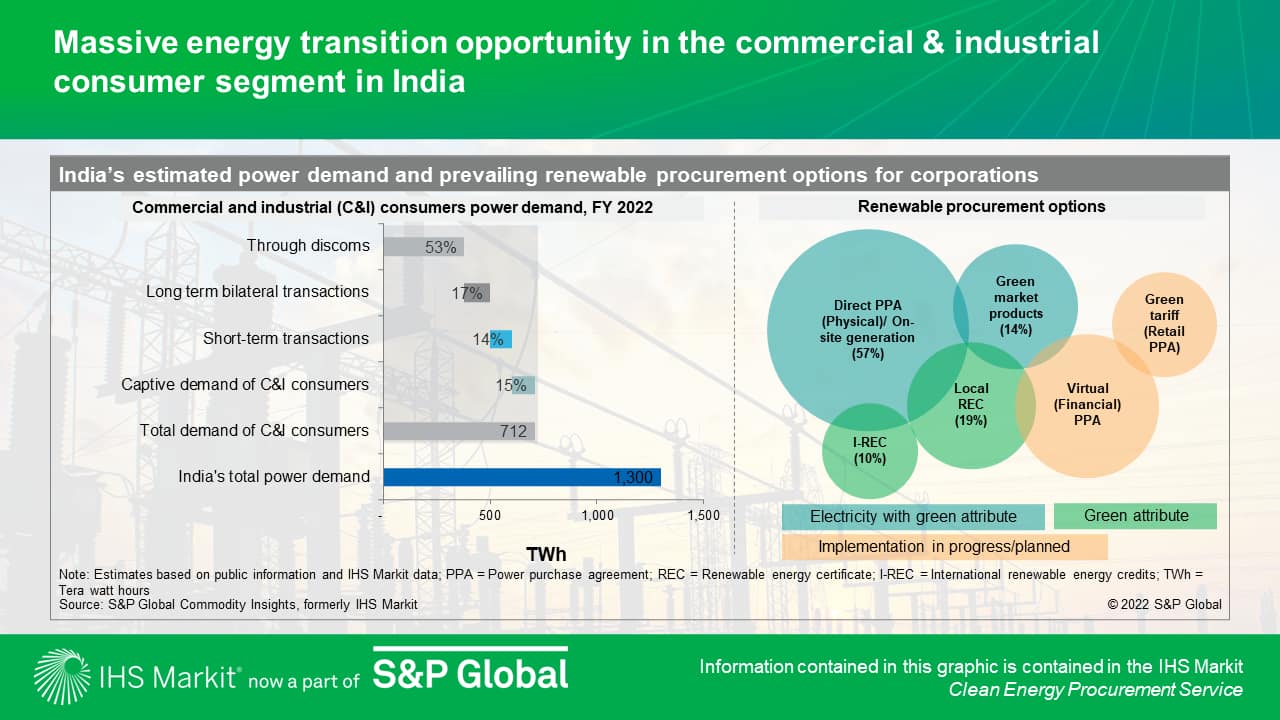 Corporate renewable contracts are rising in India as the sustainability targets and favorable economics of wind and solar drive procurement decisions. Overall, the current corporate renewable market is estimated to be more than 14 GW dominated by physical procurement of electricity through captive or open access route. In the first six months of 2022, more than 4.5 GW of renewable power purchase agreements were announced from commercial and industrial consumers from various sectors including materials, manufacturing and services.
—Read the article from S&P Global Commodity Insights
Access more insights on sustainability >
Energy & Commodities
---
U.S. Ready For A Battery Factory Boom, But Now It Needs To Hold The Charge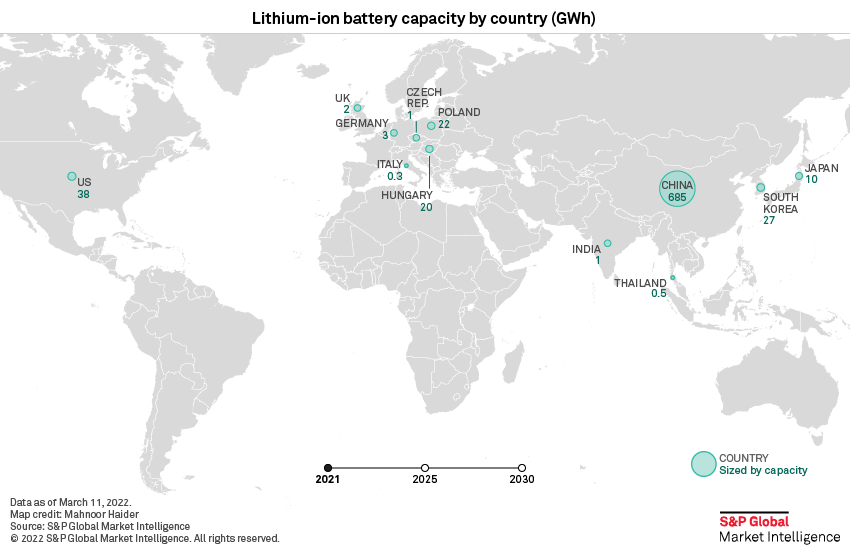 Contemporary Amperex Technology Co. Ltd., the world's largest supplier of lithium-ion batteries, based in Ningde, China, is in discussions with its U.S. customers, including major automakers and energy storage developers, about establishing its first manufacturing hub in North America. The company, known as CATL, is "in talks" with its customers on "various possibilities for supply and cooperation, including local production in North America," according to a company spokesperson.
—Read the article from S&P Global Market Intelligence
Access more insights on energy and commodities >
Technology & Media
---
Netflix Deepens Involvement In Gaming In Efforts To Retain Subscribers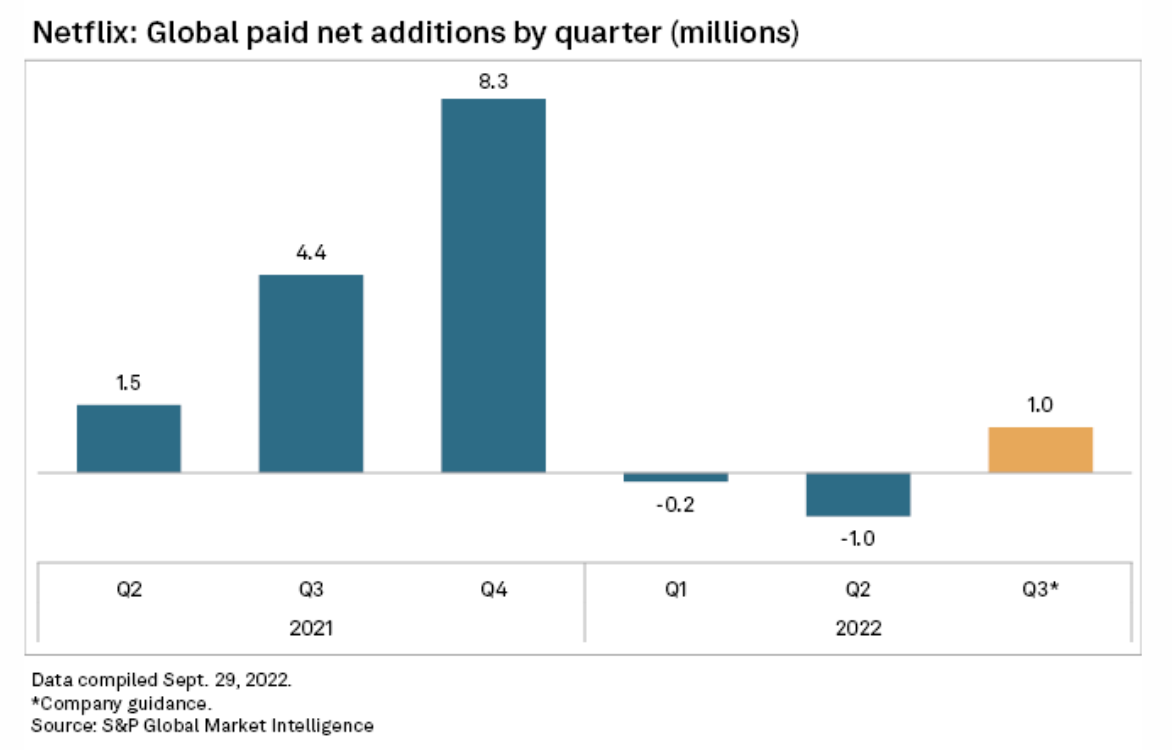 Netflix Inc. is accelerating its push into video games amid mounting pressure to alleviate subscriber losses. The company is building its first internal video game studio in Helsinki to develop games for its nascent offering, which allows subscribers to download and play games on mobile phones. The catalog currently includes 32 titles and is set to grow to 50 games by the end of the year.
—Read the article from S&P Global Market Intelligence