Index and Selected Benchmark Statistics
The Cambridge Associates LLC Global Private Equity Index contains the historical performance records of 830+ private investment fund managers and 2,654 institutional quality funds raised. These funds have a total capitalization of USD $3.4 trillion.*
Report contains
85 exhibits reporting on global, U.S. and ex. U.S. Private Equity, Buyout and Growth Equity funds. Exhibits include:
Pooled horizon index returns
Horizon and since inception mPME analyses
Since inception by fund vintage year IRRs and performance multiples
Two report versions offering legal inception date ("LID") or first cash flow ("FCF") vintage year definition - see our FAQ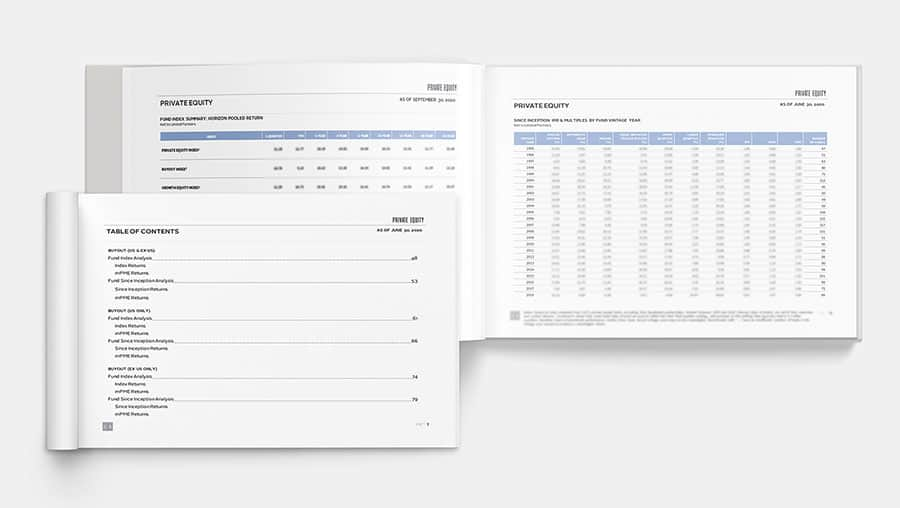 *As of 30 June 2022.