Customer Logins
Obtain the data you need to make the most informed decisions by accessing our extensive portfolio of information, analytics, and expertise. Sign in to the product or service center of your choice.
Customer Logins
Carbon Farming, Sustainability and COP26: Incentivizing a Second Green Revolution

Carbon farming sits within the broader agenda of improving sustainability within agriculture. As the UK hosts the COP26 summit in November these issues and their impacts and policy solutions are very much on the agenda, given the contribution of livestock emissions especially to climate change.
Carbon farming is offering a means for carbon-intensive companies to offset emissions they are unable to mitigate themselves by storing carbon in soil. Schemes already in place are from the USA, UK, Europe, Brazil, China, and others. However, most of these are still in their infancy. Major crop protection companies such as Bayer, BASF and Syngenta are also formulating their own schemes for carbon mitigation.
Payments for ecosystems (PES) schemes have also been operating in many parts of the world, particularly in Latin America. These have set the groundwork for carbon farming to develop.
Historical Background on Agriculture and Sustainability
For much of its history, agricultural methods have been 'organic' in that there was no reliance on man-made chemicals to ensure that crops grew healthily and abundantly. The arrival of artificial fertilizers in the mid-19th century followed by crop protection chemicals in the 20th century gave rise to the mainstream agricultural systems of today, contributing to significantly increased food production.
The problems associated with use of artificial chemicals were recognised almost as quickly as they came onto the market, and proponents of 'organic agriculture' such as Rudolf Steiner, who developed his own 'biodynamic' farming system, began to speak out as far back as the 1920s.
Since Rachel Carson's "Silent Spring" published in 1962, the risks associated with widespread use of chemicals in agriculture have been discussed widely. Today, with the ever-present risks associated with unabated release of man-made greenhouse gases into the atmosphere, our agricultural systems have been questioned again, leading to the increased adoption of 'no-till' and 'regenerative' agricultural practices.
Agriculture is one of a group of man's activities which is able to sequester CO2, where most of man's activities are net contributors of CO2. For this reason, agriculture (like forestry) has been earmarked as a possible means of offsetting some of man's activities unable to reduce their contribution to CO2.
As an extension of the various CO2 trading systems which have developed in reducing emissions associated with energy and industry, carbon farming is a means for farmers to be reimbursed for using practices which reduce the amount of CO2 released to the atmosphere (based on baseline agricultural practices and known soil carbon stock).
Carbon farming is the latest in the suite of incentives designed to encourage farmers towards greater consideration of stewardship in their role as landowners. This report provides an overview of the arrival of carbon farming along with details on other incentive mechanisms available to policy-makers to help keep driving the changes needed to ensure agriculture plays its role in putting mankind on a path towards environmental sustainability.
Recent policy developments for major producing countries and regions
USA
In mid-April of this year, the Biden presidency announced the 2022 fiscal budget which included a $ 3.8 billion increase in the USDA budget. This increases the availability of USDA finance for reducing GHG emissions and increasing farm resilience to climate change. Of this, $ 161 million has been earmarked for the integration of tools for conservation planning which includes verification of carbon sequestration, GHG reductions, good stewardship and other environmental services.
Additionally, the USDA's "climate hubs" (started under the Obama administration) will receive an increase of $ 40 million. These hubs are regional and are designed to assist farmers with climate initiatives through information and advice.
The budget lacks large amounts of detail, however the increases in funding in all of the areas needed to help farmers pay for the changes needed to reduce carbon emissions or store carbon is promising. Plans also include $ 400 million to help advance the transition of rural electrification to lower carbon alternatives. It is proposed that this include a $ 1 billion increase in loans for rural electricity producers to make changes.
All of this is in the context of a budget of $14 billion for addressing climate change across the entire government.
Biden Budget 2022 details

Details of climate-funding relating to agriculture

Item

Amount

Notes

USDA Budget increase

$ 3.8 billion

Integration of conservation planning tools

$ 161 million

Includes tools for verification of carbon sequestration

Climate Hub Funding increase

$ 40 million

Rural electricity transition to clean energy

$ 400 million

May yet include increase of rural loans by $ 1 billion

Notes:

Source: IHS Markit © 2021 IHS Markit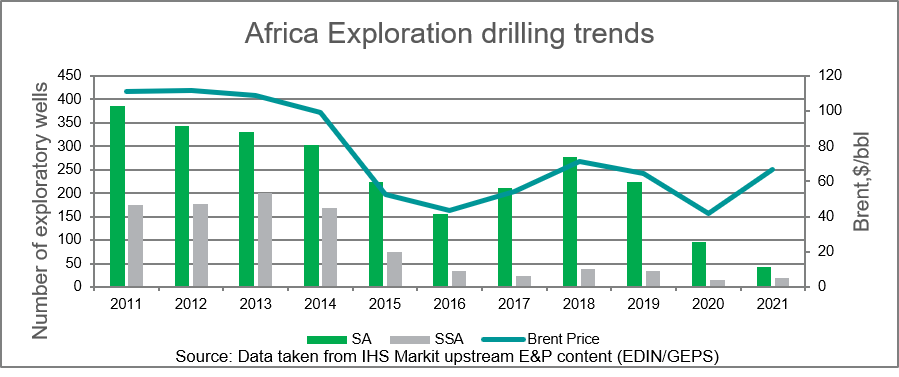 US emissions from agriculture have increased by a total of 11.5% relative to the 1990 level of 600 million metric tonnes of CO2 equivalent6. All sectors have increased (crop cultivation, 8.4%: livestock, 20.7%) except for use of fuels which has decreased (-8.9%). In the context of emissions across the US economy, only the transportation sector exceeds this relative increase (+22.9% relative to the 1990 level). The US economy as a whole has increased by just +1.8% based on 1990 levels, with electricity production and industry both having decreased significantly (-12.1% and -8.3% respectively). This highlights the importance of carbon farming for not only reducing emissions in the US but to achieve carbon negativity.
United Kingdom
The UK has begun the process of phasing out direct payments following its departure from the EU. In its place, UK farmers will be eligible for payments based on land management practices which benefit the environment.
Direct payments will be phased out gradually starting this year (2021). They will be halved by 2024, and will be phased out completely by 2028.
The UK faces issues of reducing environmental impact whilst simultaneously reducing the burden on the health system of poor diets. A task force led by Henry Dimbleby has developed a pair of reports examining how this can be done in the context of national COVID response and transitioning away from Europe.
Prince Charles has recently spoken about concerns towards the possible widespread loss of small family farms in the UK. He expresses concern towards efforts to increase output undermining small farm enterprises which would in turn have a profound effect on rural communities across the UK2. The government response to his concerns has been to say that it wishes to support all farmers and the decisions that they make.
Part 2 of Henry Dimbleby's National Food Strategy published in July 2021 looks at the effect of meat production on the environment in the UK. In the report, there are recommendations to reduce meat consumption both for the environmental benefits and for the health benefits. However, the current UK government has already stated that it will not consider any form of tax on meat in the UK for fear of a backlash from the general public (currently).
The report by Dimbleby's review team makes some useful and pragmatic solutions. For example, suggestions are made for the prescribing of fruit and vegetables by GPs (doctors) to improve patient health. In fact, such guidance could go a step further: In India fruit such as banana is prescribed by doctors for digestive issues and pineapple for inflammation (for the bromine). There are likely many health issues in the UK that could be reduced through the right types of food.
The UK government has committed to studying the report and responding within six months. However, the attitude of the current prime minster Boris Johnson does not suggest any reason to hope for any meaningful change at a legal level: he has already stated that he is not in favour of a tax on salt and sugar.

EU initiatives
The EU Carbon Border Adjustment Mechanism (CBAM) or "Carbon Border Tax" is the EU's response to the risk of carbon "leakage": that is, companies based in the EU moving to regions with less stringent carbon standards, or the replacing of EU products with products from abroad with greater carbon intensity. Such developments would undermine EU carbon reduction efforts. The CBAM will create a level playing field between domestic products and imports by increasing the price of imports through a tax. This will impact countries such as Russia whose products are frequently destined for Europe, but who do not have a strong framework for reducing emissions.
The CBAM works by importers into the EU being obligated to buy carbon certificates on the products to the same degree as the carbon price that would have been paid had it been produced domestically. However, if a producer outside of the EU can produce evidence of the carbon in the production of the products already having been paid for, the same cost can be deducted from the size of the carbon certificate required by the EU importer.
The mechanism will be phased in from 2026 and will initially only apply to products with a high risk of carbon leakage (such as iron, cement, fertilizer and power). However, given the role that agriculture plays in moving carbon from one place to another, agricultural products will likely be included further down the line.
Russia
Russia could play a crucial role in the climate challenges ahead. Faced with the European carbon border tax, the country may begin to see carbon reduction as an economic imperative. Recent research has highlighted Russia as a likely "ecological frontier"; regions to which agricultural production will move as climate change develops. Canada, Russia and the Ukraine have all been identified as net beneficiaries as their crop potential will grow from climate change. Therefore, the frameworks being developed in regions such as the US and EU will need to be transferred to frontiers such as Russia if the environments in these regions are to be protected.
China
According to the US Department of Agriculture, one of the agricultural development areas for the northeast plains region is the intensification of ecological forestry to reduce soil erosion and improve soil quality. This will also help to improve soil organic carbon. The north-eastern region of China is recognized as one of the few regions in the country with large amounts of carbon in soils: much of the country has only a thin layer of soil, or suffers from low soil organic carbon. The goal is to use the better quality soils in the north-east to increase carbon storage.
In the Gangsu and Xinjiang region of north-western China, there is also a strong policy focus towards the prevention and control of desertification. Such measures will also help in efforts to increase soil organic carbon.
With the World Bank, the Ministry of Agriculture and Rural Affairs have set up two further projects in two different provinces focusing specifically on improving the soil organic carbon content of rice, wheat and corn whilst simultaneously increasing crop yields. Measures have included new technologies such as optimized varieties, water-saving irrigation, chemical input reduction and alternative cultivation methods. Beginning in 2013, the five-year projects have reportedly achieved their goal of increasing SOC whilst increasing yield levels.
Chinese ministries (finance and agriculture) have also been running a program since 2005 to test soils and formulate fertilizers with greater precision. The program is extensive, incorporating 200 million farms across 100 million hectares of land. The project has reduced CO2 emissions from fertilizer use through increased efficiency of use and through reduced application rates. Increased grain yields of 6-10% have also been reported. In 2017, the government also began to push for increased use of organic fertilizers made from waste vegetable matter resulting in increased soil organic carbon.
Ministries and academic institutions in China recognize the issues associated with conventional agriculture in respect to carbon, and equally appreciate the technologies and practices to be adopted if soil organic carbon is to increased. In China, the problem isn't one of technologies but rather the presence of policies able to promote carbon farming. The number of sources of carbon in agriculture make centralized decision-making over use of new applications designed to increase soil carbon problematic across such a large geographic area.
One of the key measures recognized as an opportunity for decarbonisation of agriculture in China is reforestation. Other measures recognized and in some cases being promoted are:
the conversion of straw waste from rice production to biochar; material which would otherwise release methane in the field. Biochar can also be incorporated into inputs.
Use of slow-release fertilizers
Conversion of crop straw into biofuel pellets (rather than burning crop straw in the field; a practice which has been demoted by Chinese authorities over the last twenty years).
Use of manure is also recognized but is less promoted. The physical distance between production of manure and arable land to apply it is a problem, as is the huge quantities of manure produced relative to the shortage of land (lack of a market).
Researchers in China believe that in the immediate, Chinese state government will need to subsidise low carbon agricultural development or provide tax cuts; if it is to be profitable. Eventually, the new methods will become profitable in themselves. The aim of such policies is to promote innovation of agricultural technologies, as well as the agricultural system (management of agriculture). The state also needs to support research and development into fundamental technologies.
However, researchers recognize that state policies and measures alone will not be enough to drive major change in the agricultural system. Market mechanisms will also be needed to ensure that the introduction of new policy and regulation (through subsidies or tax) do not discourage farmers from making the changes needed. Strict policy may cause farmers to want to leave agriculture altogether.
The GHG emissions trading scheme is the primary source of this market component in China. At the current time, China has not yet set any agricultural GHG emissions right quotas. Therefore trading of carbon credits generated through agriculture cannot yet be bought. However, the above agricultural practices outlined could save an estimated 700 million tonnes of CO2equivalent, or an approximate 7% of the country's CO2 emissions from energy generation. Put into practice effectively and on a large enough scale, these methods will help the country towards its goals of peak carbon by 2030 and carbon neutrality by 2060. Development of these agricultural practices will also position China for the inclusion of agriculture into emissions trading systems.
Switzerland
Switzerland has had a progressive agricultural subsidy policy since the late 1990s. Farmers are required to obtain certificates of environmental land management before being able to apply for subsidies. Typically, farmers are required to prove that fertilizer use is balanced, at least 7% of crop land is put aside for ecology and that crops are regularly rotated.
Last year, Switzerland published its plan for agriculture which detailed an increase on these demands to farmers before they can apply for subsidies. Farmers must show that fertilizer had been used on no more than 2.5% of total surface area (previously 3%), and a smaller range of fertilizers are permissible. Reductions in the use of agrochemicals such as herbicides, insecticides and fungicides would also be rewarded with higher subsidies. The Swiss government has also proposed paying farmers more for putting more land aside for ecology. The overall budget for the proposal over 2022-2025 was € 12.8 billion. However, following a ruling in March 2021, the plan is to be suspended until 2023 at the earliest. This is likely due to the recent cost of the global pandemic response.
Conclusions and Takeaways
Progress in carbon farming seems to be much faster in the US than in the EU. Agriculture has been brought into the California Cap-and-trade scheme, and a number of county projects have succeeded in completing the process of changing practice, quantifying and verifying the benefits and selling the credits. The EU is working to study the carbon behaviour of different crops, setting up low carbon schemes and guiding Member States on how to set up carbon farming schemes if they want to. However, the EU is not jumping in but rather taking its usual cautious approach to new developments, perhaps more conscious of the risks of a fast-growing carbon-farming movement without the due scientific basis to make it effective.
The methods associated with efforts to increase soil carbon often bring an array of soil and environmental benefits other than climate benefits: the right amounts and types of nutrients, beneficial organisms, sufficient moisture and good soil structure (reducing soil erosion). Carbon farming could therefore be an indispensable part of efforts to put land use on a path to sustainability, and to deal with the wide range of environmental issues faced today.
The tools, methods and motivation for continuing on a path towards sustainable agriculture are already available, and many routine practices (such as over-fertilization or mis-use of fertilizer) are becoming obsolete. As time goes on, more and more damaging practices will go the same route to be replaced with alternative methods. No other human activity other than agriculture has such a direct, tangible and visible effect on the land. It is vital that these trends continue if the natural resources of today are to be available twenty or thirty years from now. Recent trends in climate activity on local, regional and global scales support this notion more than ever.
Please contact alan.bullion@ihsmarkit.com for further information or go here to download a free sample report.
---
This article was published by S&P Global Commodity Insights and not by S&P Global Ratings, which is a separately managed division of S&P Global.
RELATED INDUSTRIES & TOPICS
{"items" : [ {"name":"share","enabled":true,"desc":"<strong>Share</strong>","mobdesc":"Share","options":[ {"name":"facebook","url":"https://www.facebook.com/sharer.php?u=http%3a%2f%2fwww.spglobal.com%2fesg%2fs1%2fresearch-analysis%2fcarbon-farming-sustainability-cop26.html","enabled":true},{"name":"twitter","url":"https://twitter.com/intent/tweet?url=http%3a%2f%2fwww.spglobal.com%2fesg%2fs1%2fresearch-analysis%2fcarbon-farming-sustainability-cop26.html&text=Carbon+Farming%2c+Sustainability+and+COP26%3a+Incentivizing+a+Second+Green+Revolution+%7c+S%26P+Global+","enabled":true},{"name":"linkedin","url":"https://www.linkedin.com/sharing/share-offsite/?url=http%3a%2f%2fwww.spglobal.com%2fesg%2fs1%2fresearch-analysis%2fcarbon-farming-sustainability-cop26.html","enabled":true},{"name":"email","url":"?subject=Carbon Farming, Sustainability and COP26: Incentivizing a Second Green Revolution | S&P Global &body=http%3a%2f%2fwww.spglobal.com%2fesg%2fs1%2fresearch-analysis%2fcarbon-farming-sustainability-cop26.html","enabled":true},{"name":"whatsapp","url":"https://api.whatsapp.com/send?text=Carbon+Farming%2c+Sustainability+and+COP26%3a+Incentivizing+a+Second+Green+Revolution+%7c+S%26P+Global+ http%3a%2f%2fwww.spglobal.com%2fesg%2fs1%2fresearch-analysis%2fcarbon-farming-sustainability-cop26.html","enabled":true}]}, {"name":"rtt","enabled":true,"mobdesc":"Top"} ]}