The transparency of the CSA process and related feedback has been further increased. Participating companies can now view the assessed version of their original CSA submission. Questions that were subject to a change by the S&P Global ESG Research analysts are flagged and the changed data points are highlighted. This allows you to easily identify areas where our analysts made changes to your answers based on the CSA methodology.
Follow these steps:
Go to the "Assessments" tab of the CSA Portal.
Navigate to the "Questionnaires" section.
Select the latest campaign available at the top right dropdown menu.
Identify questions with changed information. Criteria that contain changed questions and the changed questions are marked with a black flag. A flag means that at least one data point in a question was changed by our ESG Research analysts after your submission.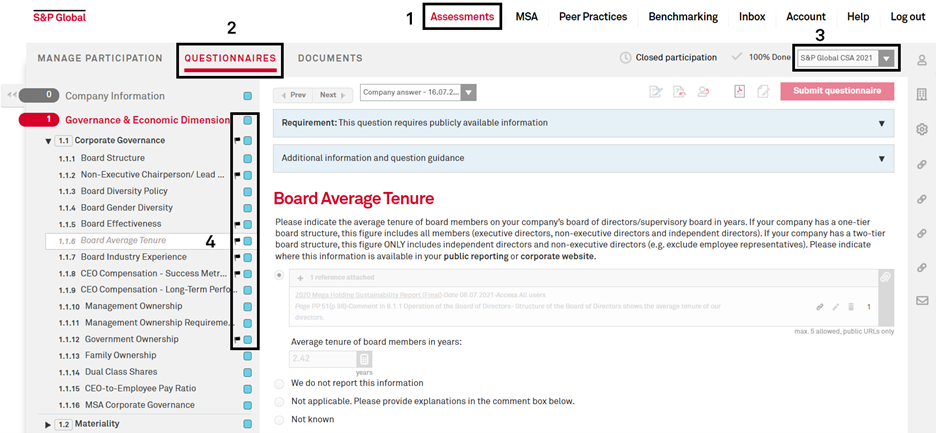 A) Select the question of interest.
B) Select "S&P Global revised answer", if not selected already.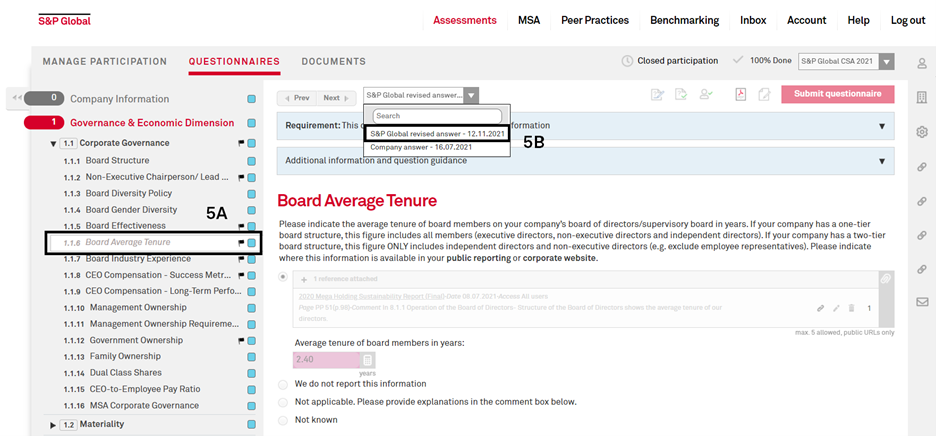 Identify changed data points. If a data point is highlighted in pink, it means that it has been changed by the ESG Research analysts when assessing your answer.
The data that you see in the field with pink shading is the most updated, which was considered for the purposes of the assessment.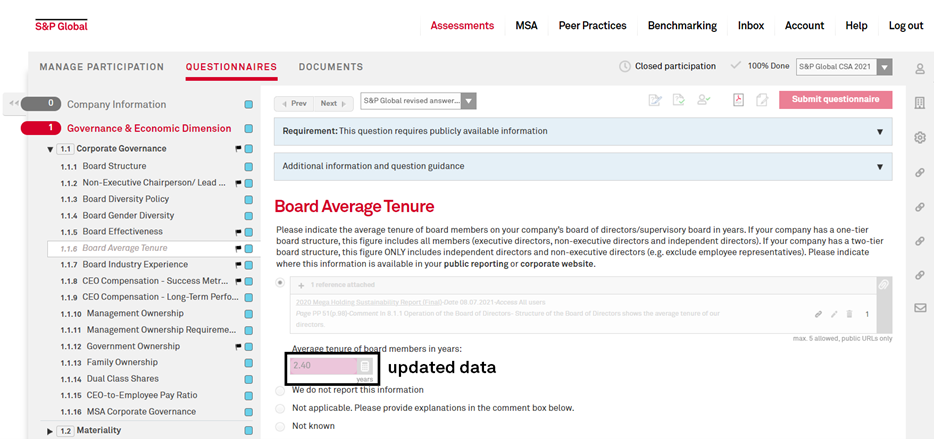 There may be more than one pink shaded area within the question, indicating a change from one option to another by the analysts.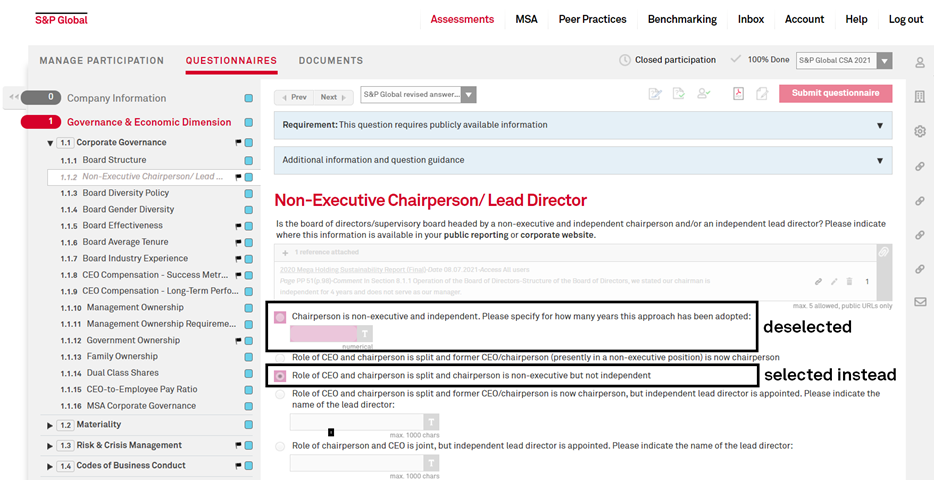 To view the change from your original submission, select "Company answer" (shown in the dropdown in step 5) to toggle to your original submission. This way you can check which data points were deleted or changed based on your supporting evidence or additional comments.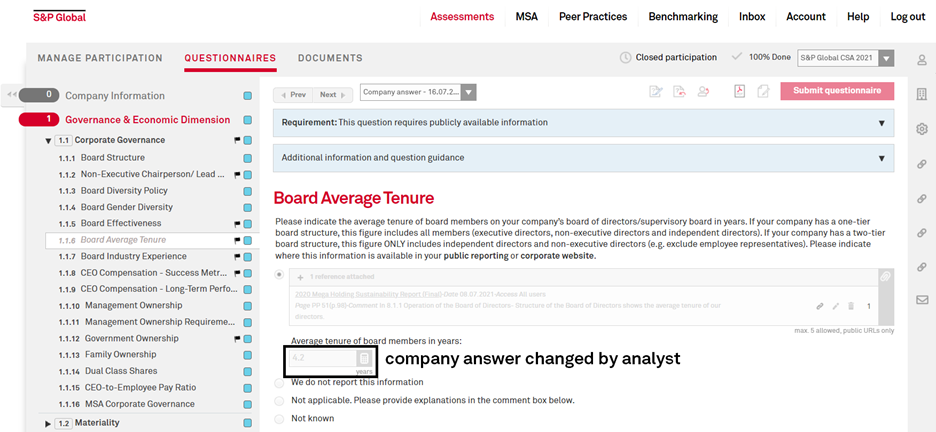 Will the assessed data points be used when I pre-fill my current questionnaire?
Yes. In order to facilitate your year-on-year improvement, by closing gaps against last year's assessment, you will be able to pre-fill the 2023 CSA with the assessed data points from the 2022 CSA. The pre-fill will be offered in a pop-up window automatically after you have begun participation in this year's CSA. Please visit the "Manage Participation" section of the "Assessments" tab to understand when the questionnaire for your company opens.
Can I get feedback on my assessed questionnaire?
If you would like more detailed feedback, please consider our ESG Benchmarking services. For more information, please contact the dedicated team at esgbenchmarking@spglobal.com.