The industry standard in Peer-to-Peer performance data sharing
Rushmore Reviews by S&P Global Commodity Insights is a leading global benchmarking platform for peer-to-peer performance data sharing. It enables oil and gas Operators to share, discuss and analyze drilling, completions and well abandonment data worldwide.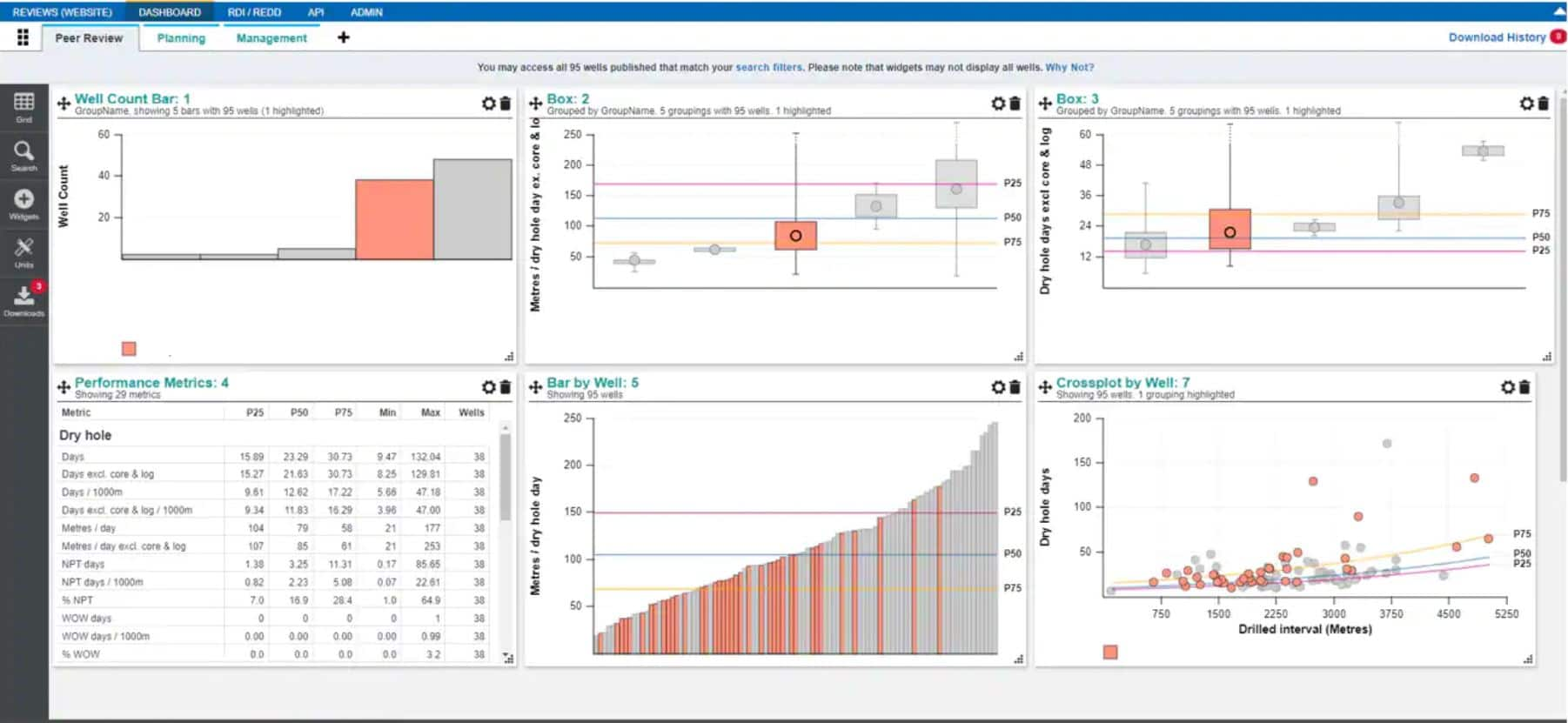 Rushmore Reviews offer the only source of global offset well data provided directly by the Operator and then independently quality controlled. This exclusive Operator-only club has delivered insight into over 80,000 wells for over 30 years. It was established by Operators, for Operators.
Over time, the Reviews have grown to encompass drilling, completions, abandonment and blowout-preventer data from more than 100 countries, with contributions from hundreds of Operators engaged in conventional hydrocarbon, shale and coal seam gas wells.
By leveraging this platform, Operators can:
Enhance their planning, design, and budgeting for well Operations.
Gain valuable insights from the vast data on over 80,000 wells available in the database.
Extract insight immediately related to Operations in new and existing regions
Compare performance among key peer groups in time, cost and processes
Set measurable targets for performance improvement in drilling, completions and well abandonments
With Rushmore, the data can be easily accessed through our dashboard interface or quickly ingested into Business Analysis tools via our API.