The EU Low Carbon Benchmark regulation covers two benchmarks—the Paris-Aligned Benchmark (PAB) and Climate Transition Benchmark (CTB), both of which offer absolute alignment with a 1.5°C trajectory. The S&P PACT Indices include both Paris-Aligned and Climate Transition indices that align with the EU's minimum standards for both PABs and CTBs.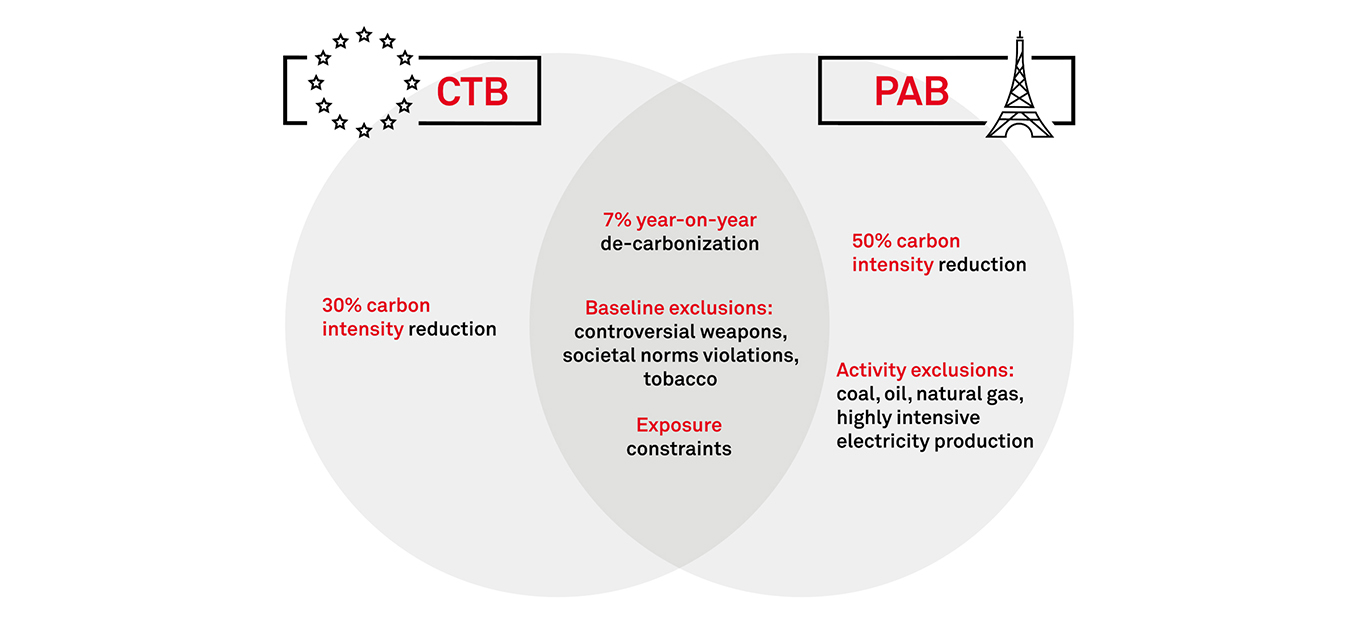 Only high-level requirements stated here. Please refer to the EU CTB and PAB Label Requirements for further details. Information correct as of August 23, 2021. Chart is provided for illustrative purposes.
To learn how the S&P PACT methodology is designed to meet the goals of net zero strategies while serving up broad ESG coverage, and to find out how our Paris-Aligned and Climate Transition indices compare, read Net Zero and Broad ESG in One Index.