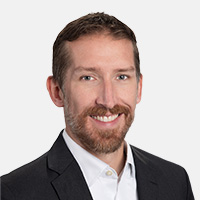 garrett-glawe
Garrett Glawe
Managing Director, Head of U.S. Equity Indices
Garrett Glawe is Managing Director, Head of U.S. Equity Indices at S&P Dow Jones Indices (S&P DJI). In this role, he leads a team of four product managers to promote our U.S. equity indices around the globe, which include the iconic S&P 500® and Dow Jones Industrial Average®. Garrett's team publishes thought leadership, promotes the benefits of passive investing, coordinates the index launch proce
Garrett Glawe is Managing Director, Head of U.S. Equity Indices at S&P Dow Jones Indices (S&P DJI). In this role, he leads a team of four product managers to promote our U.S. equity indices around the globe, which include the iconic S&P 500® and Dow Jones Industrial Average®. Garrett's team publishes thought leadership, promotes the benefits of passive investing, coordinates the index launch process, serves as subject matter experts on index methodologies, and builds lasting client relationships. He also establishes product strategies while collaborating across teams to drive our commercial success.
Garrett was previously a Senior Director on the Asset Owner team at S&P DJI. In that role, he managed relationships with more than 60 clients, who were collectively responsible for over USD 2 trillion in assets. Garrett regularly presented on S&P DJI's capabilities across asset classes and investment themes. Prior to joining S&P DJI in 2015, Garrett was a Vice President within the Risk Management Analytics business at MSCI for four years. From 2008-2011, he worked for a boutique asset manager called Ziegler Capital Management. Garrett started his career in the equipment finance industry in 2002.
Garrett earned his MBA from DePaul University and bachelor's degree in finance and MIS from Miami University. He is a CFA charterholder and currently serves as Vice Chair of CFA Society Chicago.