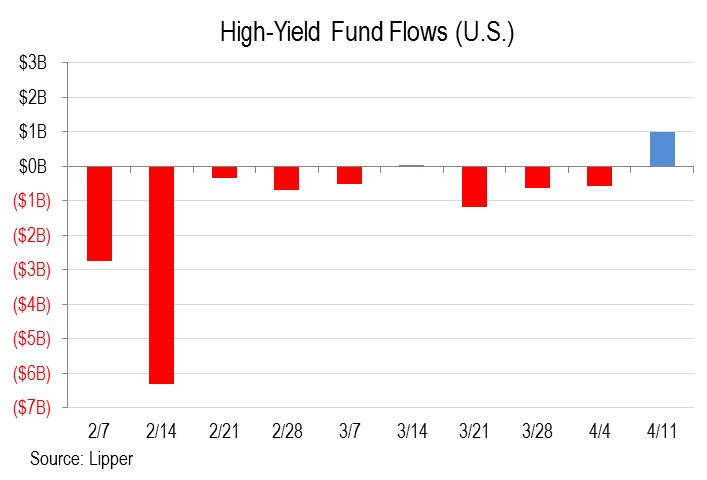 Riding the current broad rally across the speculative grade bond markets, U.S high-yield funds saw a $989 million net inflow from retail investors during the week, the first significant inflow for the asset class since the second week of January, according to Lipper.
ETFs did the heavy lifting, netting $771 million—this is the second straight week that ETFs saw an inflow—while funds proper saw a $217 million inflow, according to Lipper.
The four-week average narrowed to a $344 million outflow, from a $589 million outflow last week.
The change due to market value was a hefty $1.39 billion.
Despite this week's activity, U.S. high yield funds and ETFs have seen a net $15 billion outflow in the year to date.
Total assets now stand at $204.5 billion; $44.9 billion from ETFs, according to Lipper. — Tim Cross 
Try LCD for Free! News, analysis, data
LCD comps is an offering of S&P Global Market Intelligence. LCD's subscription site offers complete news, analysis and data covering the global leveraged loan and high yield bond markets. You can learn more about LCD here.