Retail investors took a big step back from the U.S. high-yield market over the past week, withdrawing a net $2.57 billion from the segment, according to Lipper. This is the second straight outflow—there was a $212 million withdrawal the week ended May 8—after net inflows throughout much of 2019's first four months.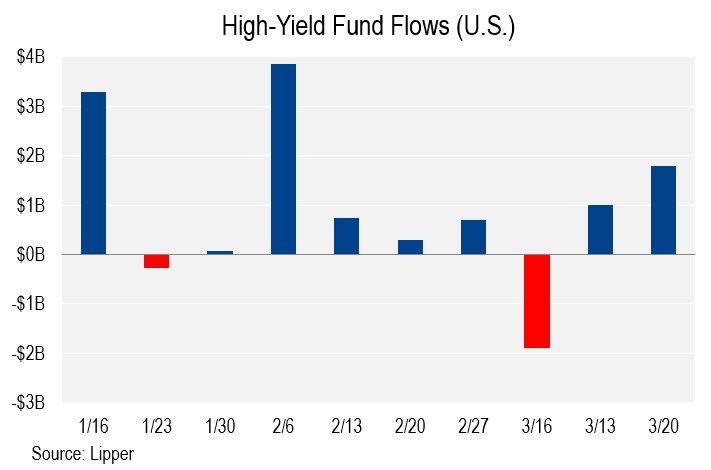 High yield mutual funds and ETFs each saw withdrawals over the past week. Funds saw an outflow of $1.86 billion, while ETFs saw a $711 million outflow. The recent activity brings the four-week average to an $821 million outflow, compared to a $97 inflow the previous week.
The change due to market conditions for the week ended May 15 was negative $1.3 billion, the largest drop for that figure since Dec. 26.
Year to date, U.S. high yield funds have seen a net $11 billion inflow. Assets at those funds now stand at $204 billion, of which $46.9 billion come from ETFs, per Lipper weekly reporters. —Tim Cross
Follow LCD on Twitter.
LCD comps is an offering of S&P Global Market Intelligence. LCD's subscription site offers complete news, analysis and data covering the global leveraged loan and high yield bond markets. You can learn more about LCD here