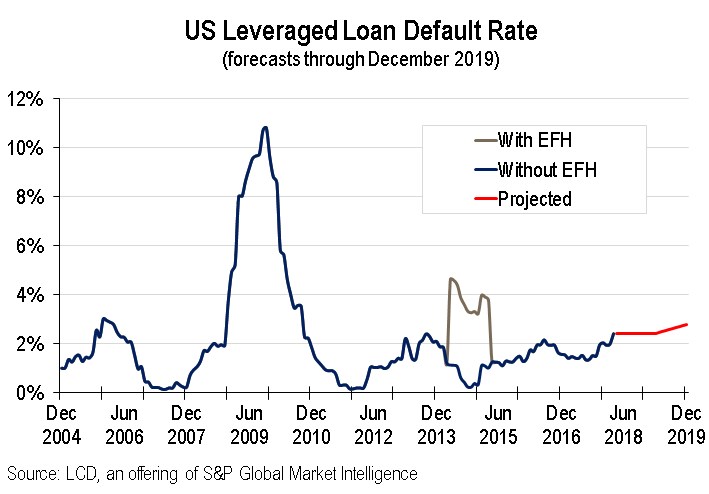 Portfolio managers in the U.S. leveraged loan market have raised their forecasts for near-term default rates by almost 20 bps since the last quarterly survey, though few expect the historical average of 3.1% to be surpassed before the end of next year.
According to LCD's Default Survey, conducted at the end of each quarter, the consensus now calls for a one-year forward default rate of 2.43%, from a one-year forward rate prediction of 2.24% at the December reading.
More than 50% of loan managers surveyed raised their one-year-out default prediction, by an average of 0.42%. In fact, LCD's quarterly survey last revealed an increase of this magnitude back in 2016—when borrowers in the oil-and-gas and metals/mining sectors were increasingly inflating the default stats.
Meanwhile, predictions for the 12-month trailing U.S. default rate by principal amount for year-end 2019 came in at 2.81%, an increase from December's read of 2.64%.
LCD's U.S. Leveraged Loan Default Rate Survey is conducted by Rachelle Kakouris, who covers the distressed debt market for LCD.
Try LCD for Free! News, analysis, data
LCD comps is an offering of S&P Global Market Intelligence. LCD's subscription site offers complete news, analysis and data covering the global leveraged loan and high yield bond markets. You can learn more about LCD here.