Retail investors poured another $698 million into U.S. high yield funds for the week ended Feb. 27, the fifth straight net inflow totaling $5.64 billion, according to Lipper weekly reporters.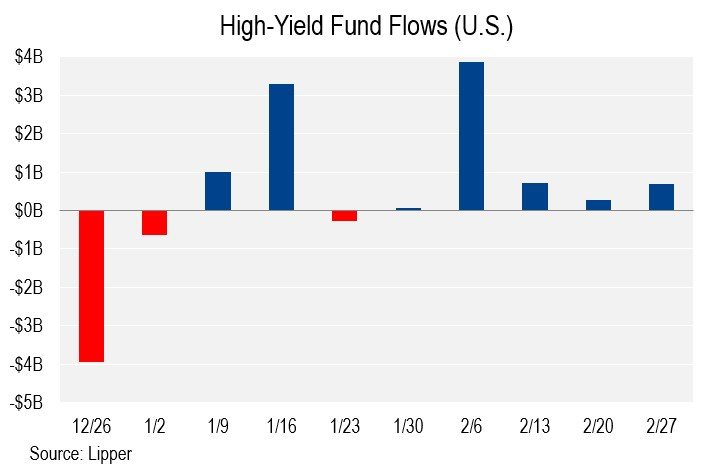 As in the leveraged loan segment, ETFs were the main driver, accounting for $682 million of the inflows. Mutual funds saw $15.7 million of inflows, according to Lipper.
With the recent activity the four-week average is positive $1.4 billion, up slightly from the previous week. The change due to market was positive $810 million.
Since the first full week of January U.S. high yield funds have seen net inflows of $9.7 billion. Assets at these funds now total $200 billion, of which $44.6 billion come via ETFs.
Try LCD for Free! News, analysis, data
LCD comps is an offering of S&P Global Market Intelligence. LCD's subscription site offers complete news, analysis and data covering the global leveraged loan and high yield bond markets. You can learn more about LCD here.