In November, dividend-related leveraged finance volume slowed to $5.9 billion – comprising $5.7 billion of loans and $200 million of high-yield bonds – from a record $16.6 billion in October ($8.8 billion/$7.8 billion) as softer market conditions put a damper on all opportunistic business.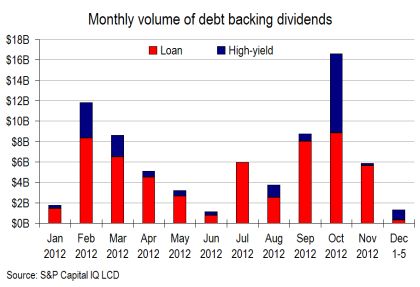 Still, it has been a banner year for recaps. (More…)
The above chart is part of an LCD News analysis available to subscribers.
Other charts in that analysis:
Annual volume of debts backing dividends
Volume of debt backing private equity dividends
Leverage