Investors withdrew $450 million from U.S. high-yield funds this week, ending a four-week run of inflows totaling nearly $3 billion, according to Lipper. With the recent activity, the four-week average dips to a $399 million inflow, down from $728 million a week ago.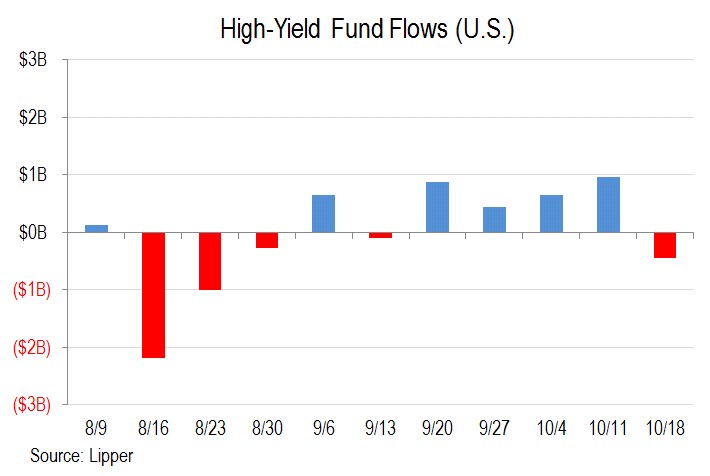 High-yield funds proper took most of the hit during the week, with a $281 million outflow, while ETFs saw a $169 million withdrawal.
Year-to-date, U.S. high-yield funds and ETFs have seen $6.8 billion of outflows, thanks to the funds, which have been hit with $11.2 billion of withdrawals so far in 2017. High-yield ETFs have seen $4.3 billion of inflows.
The change due to market conditions during the week was positive $169 million, marking the eighth straight advance. Total assets at the end of the observation period are $212.2 billion, with ETFs accounting for $53.3 billion of that. — Staff reports
Try LCD for Free! News, analysis, data
LCD comps is an offering of S&P Global Market Intelligence. LCD's subscription site offers complete news, analysis and data covering the global leveraged loan and high yield bond markets. You can learn more about LCD here.