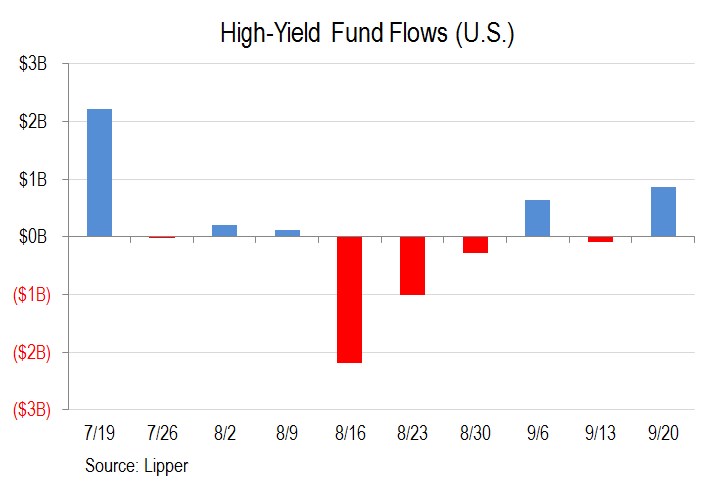 U.S. high-yield funds this week saw a $433 million cash inflow from retail investors, following up on an $866 million inflow last week, according to Lipper.
This week's gain puts the four-week moving average at $461 million, up from $284 million a week ago. ETFs are entirely responsible for the inflow, as investors poured $590 million into those entities this week, while withdrawing $157 million from high-yield funds proper.
The change due to market conditions was $137 million to the upside (a 0.7% increase); it is the fifth-straight gain from market conditions, totaling $2.2 billion over that span.
High-yield fund assets now total $213 billion, with $51.7 billion via ETFs, or 24% of the total. — Staff reports
Try LCD for Free! News, analysis, data
LCD comps is an offering of S&P Global Market Intelligence. LCD's subscription site offers complete news, analysis and data covering the global leveraged loan and high yield bond markets. You can learn more about LCD here.