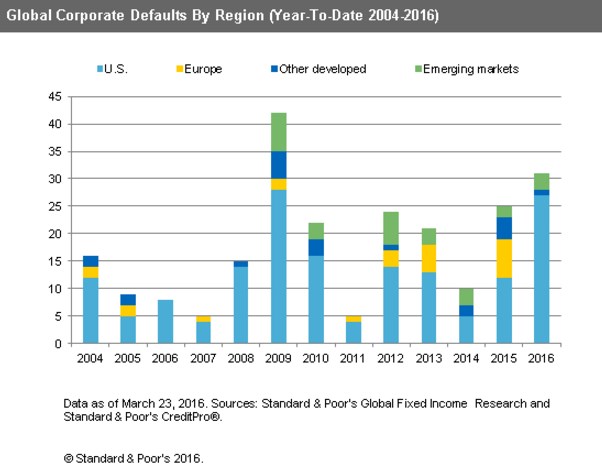 With five more defaults last week, the global default tally for 2016 now totals 31 issuers, compared to 25 at this point last year, according to S&P. As is clear in the chart, 2016 has the most YTD defaults since 2009, at the height of the post-Lehman financial convulsions.
Not surprising, oil & gas companies lead the pack re defaults, with 10, according to S&P.
Four of the five defaulting last week were U.S. entities: Peabody Energy, UCI Holdings. American Media, Templar Energy – Tim Cross
The full analysis is available to S&P Global Credit Portal subscribers here. It includes downloadable xls files detailing the Global Corporate Default Summary, a full list of global corporate defaults year-to-date, as well as data points backing up the above chart.