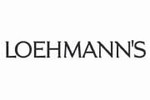 Loehmann's filed for Chapter 11 yesterday in bankruptcy court in Manhattan, court documents show. It's the company's third trip to bankruptcy court, following filings in 1999 and 2010.
According to the Chapter 11 petition, the company's assets range from $50-100 million, while estimated liabilities are between $100-500 million.
Additional details from the filing were not immediately available.
As reported, the company emerged from Chapter 11 on March 1, 2011, with a reorganization plan backstopped by a $25 million investment from distressed-investment hedge fund Whippoorwill Associates, which held 70% of the company's secured debt, and Istithmar, the company's equity owner at the time. Istithmar is a unit of Dubai World, which is owned by the government of Dubai, focusing on private equity, real estate, and other alternative investments.
The exit was also funded, in part, by a $35 million senior secured revolving credit facility.
According to the petition filed yesterday, Whippoorwill now owns 68.49% of the company's common equity, and Designer Apparel Holding Company, which lists its address in Dubai, holds 19.13%.
At the time of its 2011 exit, the company said it would focus its merchandising efforts on "well-known designer brands that resonate with its frequent shoppers," as well as "refine its advertising outreach to communicate with Loehmann's core customers and potential new shoppers." – Alan Zimmerman