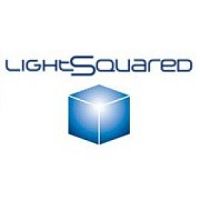 Centerbridge Partners is no longer considering its reported $3.3 billion offer for LightSquared's assets, a lawyer for the bankrupt company said in court this morning, but the "architecture" of the Centerbridge deal remains in place and could be taken up by other potential investors.
Shortly after it was scheduled to get underway, LightSquared LP cancelled an auction of its wireless-spectrum assets on Dec. 12 in order to pursue an alternative transaction "supported by the significant stakeholders in the Chapter 11," the company said. Private equity firm Centerbridge reached a tentative deal to acquire the company's assets for about $3.3 billion and the assumption of about $1.7 billion in liabilities, the Wall Street Journal reported.
The auction had been set to proceed with an opening bid from Charles Ergen's L-Band Acquisition Corp. worth $2.2 billion. Kirkland & Ellis partner Paul Basta, a lawyer for the special committee pursuing LightSquared's sale, told Judge Shelley Chapman this morning that Centerbridge decided not to proceed with its offer, but added that the structure of the proposed deal remains in place as the basis for discussions with other potential investors.
The proposed sale would resolve the estates of both LightSquared Inc. and LightSquared LP, and retain for existing stakeholders the rights to LightSquared's current multibillion dollar lawsuits against members of the GPS industry and Charles Ergen, Basta said. "We are working with all parties to define any conditions to that plan of reorganization, and we are extremely active in Washington to understand the achievability of those options," Basta added, referring to discussions with the FCC. FCC approval of LightSquared's spectrum usage remains a wildcard, however. It was the agency's license denial that drove the company into Chapter 11 in the first place, and in the 19 months since the bankruptcy filing the FCC has given no official indication it will reverse course.
The company also rescheduled the auction of its "One Dot Six" assets, or LightSquared Inc., from Dec. 16 to Dec. 19, subject to further potential adjournments. LightSquared Inc. is the holding company for LightSquared LP. U.S. Bank and Mast Capital Management, the company's debtor-in-possession lenders, had previously offered to purchase LightSquared Inc. by credit bidding the roughly $62 million they are owed under the DIP.
The company will return to court on Dec. 23 for a hearing on Harbinger Capital Partners' amended plan and disclosure statement, which contains new language that would subordinate the contested claims of Ergen's SP Special Opportunities fund. – John Bringardner