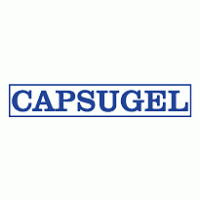 Capsugel has pitched, at 7-7.25% price guidance, a $465 million offering of 5.5-year (non-call one) senior PIK-toggle notes via bookrunners Goldman Sachs, UBS, KKR, Barclays, Credit Suisse, Deutsche Bank, and Macquarie, according to sources. The size of the deal represents an increase from $415 million at launch and it's today's business with books closing at 1:30 p.m. EDT and pricing to follow, the sources add.
Proceeds will be used to pay a dividend. Roughly 99.6% of Capsugel's outstanding capital stock is held by funds managed by KKR. As of June 30, 2013, Capsugel held dividend capacity of $109.9 million under its senior facility and existing 9.875% notes due 2019, according to the offering memorandum.
Investors are being guided towards a B-/Caa1 profile for the PIK-toggle notes, according to sources. Take note that issuance is under Rule 144A for life, and the first call is at 102, followed by 101 and par in the following years.
In September, Capsugel was in the U.S. market for a $906 million covenant-lite TLB paying L+250 with a 1% LIBOR floor, due August 2018, via UBS. Proceeds from the add-on loan backed the drug-capsule manufacturer's acquisition of Bend Research.
Prior to the bond announcement this morning, the borrower's 9.875% notes due 2019 were pegged at either side of 112.125, yielding roughly 3.25%, according to S&P Capital IQ.
Capsugel makes hard capsules and drug-delivery systems. Capsugel Holdings is rated BB-/Ba3, while issuer ratings for the current bond issuer, Capsugel S.A., have been guided at B+/B2, according to the banks. – Sohko Fujimoto/Matt Fuller