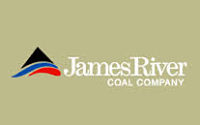 The bankruptcy court overseeing the Chapter 11 proceedings of James River Coal gave final approval to the company's $110 million DIP facility, after the company resolved several objections to the facility from the unsecured creditors' committee in the case.
As reported, in an objection filed on May 2, the creditors' committee called the proposed facility "extraordinarily expensive and unduly restrictive." Among other things, the committee cited the facility's mandatory amortization of $20 million of borrowing shortly after the final draw, which would be subject to a 1% prepayment penalty.
Given the timing, the panel said, the company would never have use for the $20 million of borrowing, and "the sole economic impact" of the amortization was to increase fees, interest, and prepayment penalties for the lenders by millions of dollars for "what is, in economic reality, a $90 million financing facility" (see "James River creditor panel blasts 'extraordinarily expensive' DIP," LCD, May 6, 2014).
According to the amended final DIP order entered by the Richmond, Va., bankruptcy court, the prepayment penalty on the mandatory $20 million amortization was reduced to 0.25%, although the prepayment penalty remained at 1% for the remainder of the facility.
The committee had also complained that the DIP facility restricted its ability to challenge the validity of the company's liens under its revolving credit facility, which has about $64.7 million outstanding in letters of credit. Under the DIP order reflecting the company's resolution with the creditor panel, the committee will have until June 16 to file an adversary action or other proceeding challenging the liens.
As reported, the bankruptcy court approved the DIP on an interim basis on April 9. – Alan Zimmerman