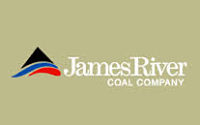 James River Coal Co. has postponed the auction of its assets once again, this time to Aug. 4, according to a notice filed Friday with the bankruptcy court in Richmond, Va.
This is the third delay of the auction. The auction had initially been set for July 8, according to the bidding procedures approved by the bankruptcy court, but was previously postponed to, first, July 21, and then a second time to July 28.
As with the previous delays, the notice didn't provide a reason for the postponement. And the company again stated it made the decision to delay the auction and sale hearing "in consultation with" the unsecured creditors' committee appointed in the case and its DIP lender.
As reported, the bankruptcy court on July 10 extended the exclusive period during which only the company could file a reorganization plan through Nov. 13, and extended the corresponding period for the company to solicit acceptances to a plan through Jan. 12, 2015.
As also reported, the company said in its motion seeking the exclusivity extension filed last month that it had "received various preliminary indications of interest from potential strategic and financial bidders and are continuing to make progress towards their goal of consummating a value-maximizing restructuring transaction in the near-term."
Under the company's bidding procedures, indications of interest were due by May 22 and bids were due by June 30. – Alan Zimmerman