Start every business day with our analyses of the most pressing developments affecting markets today, alongside a curated selection of our latest and most important insights on the global economy.

Interoperability vs. Network Effects on the Metaverse
In 1992, author Neal Stephenson invented the term "metaverse" to describe an imagined virtual and immersive world in his novel Snow Crash. As technology evolves, Stephenson's vision is moving closer to reality. Many companies have announced strategies involving the metaverse or Web3 — the next stage of the internet driven by blockchain-related technologies — and the parent company of Facebook, Instagram and WhatsApp renamed itself "Meta" to reflect its focus on building these types of digital experiences.
One of the metaverse's key tenets is interoperability, meaning that users will be able to move seamlessly between worlds, porting their virtual identities without being limited to a single platform or software provider. XR Association CEO Liz Hyman emphasized the importance of interoperability in an interview with S&P Global Market Intelligence.
"Interoperability is the gold standard and the end goal," Hyman said. "From a policy perspective, we're looking at what [interoperability] means for competition. How do we move to regulate when we don't fully understand the scope of what interoperability is going to involve?"
While interoperability may be the goal, companies featuring in the metaverse conversation, such as Meta, Microsoft and Tencent, have historically made their money by using network effects to bind users to their proprietary platforms. People join Instagram or use Microsoft Teams because everyone in their social graph or workplace uses that technology. Interoperability is not in their financial interest.
Ian Hughes, senior research analyst at 451 Research, a part of S&P Global Market Intelligence, talked about this tension on a recent episode of the Next in Tech podcast. "It's quite easy … if you're a particular company, to say that I'm doing the metaverse — it's us and me — and trying to attract clients and be the only place that people go, because it's natural for a business to want to own as many eyeballs and as much time as possible," he said. "But the overarching metaverse movement is about it being open, interoperable and available to everyone, on any and every platform."
Many smaller technology companies working on metaverse applications have a conflicted relationship with the bigger tech companies. While some welcome the investment of dollars and attention that the likes of Microsoft and Meta have brought to the space, others feel that these companies will compromise the metaverse to safeguard their business models.
"I think the metaverse is more than what Mark Zuckerberg thinks it is," Michel Tzsfaldet, founder and CEO of Netherlands-based Tekle Holographics, a company selling immersive 3D holographic technology, told S&P Global Market Intelligence at the CES 2022 conference in January. "If we don't let [Meta] buy us, we can guide the direction that the metaverse is going toward."
For companies, if not for individuals, it may not matter who is building the metaverse and how much interoperability they allow for. When it comes to the digital engineering or industrial simulations that businesses will want from these virtual, immersive worlds, the idealism of early evangelists of the metaverse may not matter.
Today is Friday, September 23, 2022, and here is today's essential intelligence.


Written by Nathan Hunt.
Economy
---
U.S. Economic Downside Impact--Inflation Drives Risks
The downside economic scenario is anchored around themes of persistent inflation and continued dislocation in energy markets, both of which present significant challenges to economic growth. The downside scenario is also projected to be less stressful overall than the Global Financial Crisis of 2008, with elevated unemployment for a longer duration (but lower severity) than 2020's COVID19 pandemic downturn.
—Read the report from S&P Global Ratings
Access more insights on the global economy >
Capital Markets
---
GCC Banks Return To Form, Can It Last?
After a strong first half, Gulf Cooperation Council banks are returning to form. S&P Global Ratings expects that earnings for most GCC banks will reach almost pre-pandemic levels by year-end 2022, amid high oil prices and rising interest rates, supporting their creditworthiness. In the second half, it forecasts a more visible strengthening of regional banks' interest margins and a manageable pick-up in cost of risk, amid lingering effects from the COVID-19 pandemic via loans that benefited from support measures and were then restructured. Combined, these factors will be a net positive for banks' earnings.
—Read the report from S&P Global Ratings
Access more insights on capital markets >
Global Trade
---
Listen: Has The Mood Turned Somber For Asian Oil Markets?
In a wide-ranging discussion ahead of APPEC 2022, S&P Global Commodity Insights' experts Dave Ernsberger, head of market reporting and trading solutions; Rosemary Griffin, Russia managing editor; and Zhuwei Wang, Asian oil analytics manager, discuss with Sambit Mohanty, Asia energy editor, the possibility of Asian oil demand returning to pre-pandemic levels in 2022, the outlook for Russian oil flows to the region, and the energy security versus energy sustainability debate.
—Listen and subscribe to Oil Markets, a podcast from S&P Global Commodity Insights
Access more insights on global trade >
Sustainability
---
IEA Sees Momentum Building In Global Hydrogen Sector But Warns Of Regulatory Barriers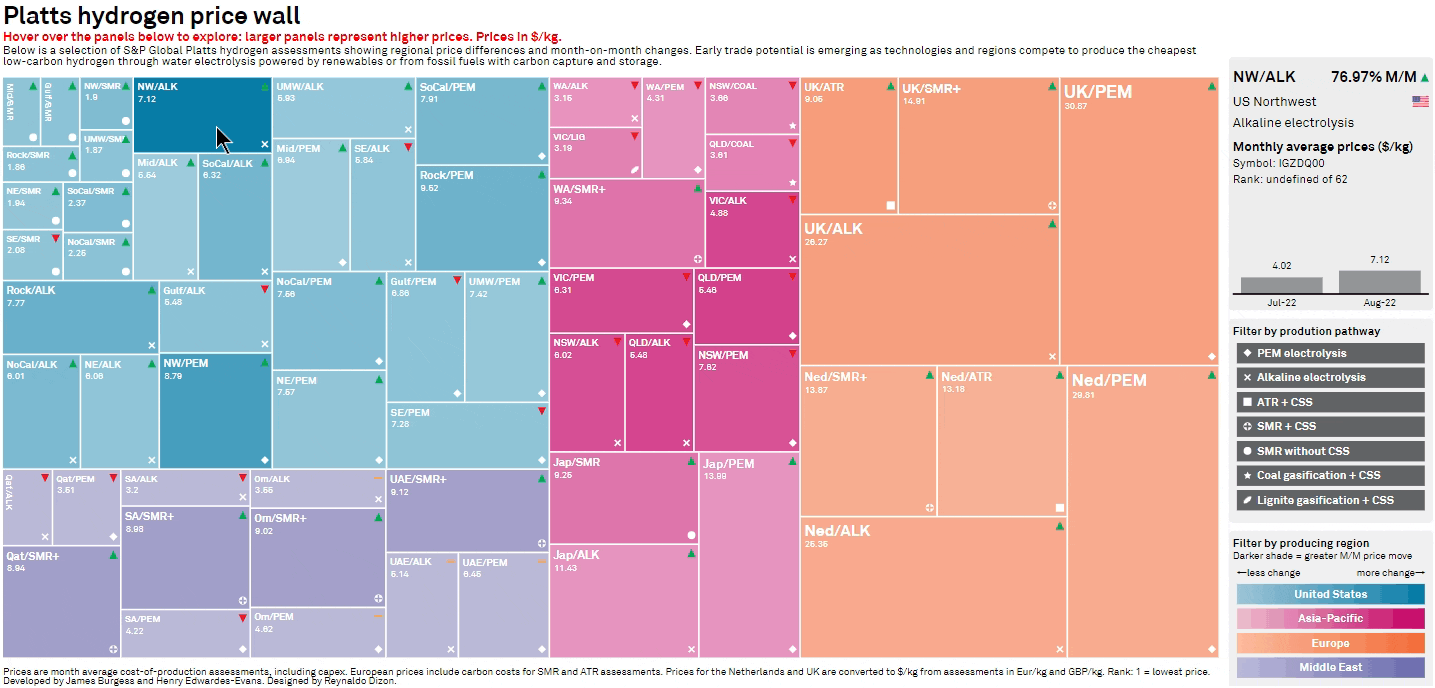 The International Energy Agency sees momentum building in the electrolyzer sector, with manufacturing capacity ramping up globally, but has called for greater policy support to get hydrogen projects going in its Global Hydrogen Review 2022, published Sept. 22. The IEA said global electrolyzer manufacturing capacity was expected to grow sixfold by 2025 to 50 GW/year and noted a proliferation of pilot projects in new applications such as steel and transport. However, these areas accounted for a small part of the hydrogen landscape.
—Read the article from S&P Global Commodity Insights
Energy & Commodities
---
Market Sees India's MY 2022-23 Soybean Crop Higher Than Govt Estimates
India's soybean harvest in the marketing year 2022-23 (October-September) is expected to be higher than the government's projection, according to market participants, on the back of steady acreage and adequate rainfall. According to a survey conducted among 11 trade participants and analysts, soybean output in MY 2022-23 is seen rising nearly 3% on the year to 13.1 million mt, up from an estimated 12.8 million mt in MY 2021-22 by trade participants.
—Read the article from S&P Global Commodity Insights
Access more insights on energy and commodities >
Technology & Media
---
House Turnover To GOP Would Change Focus Of U.S. Big Tech Regulation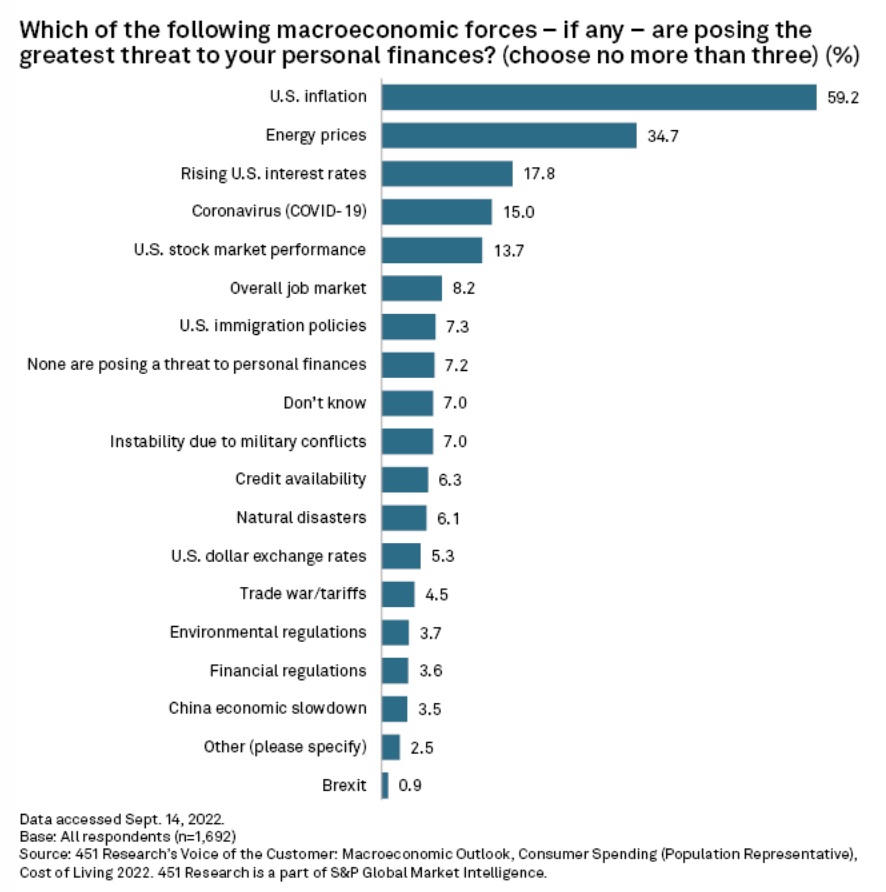 U.S. legislators are running out of time to pass several pending bills related to reining in the power of Big Tech before the focus shifts to campaigning in this year's midterm elections. Seats in both chambers of Congress are up for grabs, and policy analysts say Republicans have a strong chance of taking control of the U.S. House of Representatives during the midterm elections on Nov. 8. If that occurs, the new House leadership is expected to set a different tone on tech regulation, with Republicans likely to resurface concerns about platform censorship over antitrust regulations, policy experts said.
—Read the article from S&P Global Market Intelligence