Start every business day with our analyses of the most pressing developments affecting markets today, alongside a curated selection of our latest and most important insights on the global economy.

Online privacy is top of mind as regulation changes the global landscape, but different regions are taking starkly diverse approaches to protecting users and consumers—prompting questions in some areas of who is responsible for doing so.

In a digital world controlled by the Internet of Things, concerns over how online users are being tracked—and how that data is protected and deployed—are running hot. Recent security breaches have left consumers' data exposed, while changes to popular operating systems requiring applications to gain users' consent to use their data have created more boundaries. Three years after the European Union implemented its robust General Data Protection Regulation, China's National People's Congress in mid-August passed a similarly strict personal data privacy law that, upon its implementation on Nov. 1, will mark China's latest attempt to gain control over technology companies. These efforts surpass those of the United States, which is home to many of the major technological players—from Alphabet and Apple to Facebook and beyond.

"While one of those individual breadcrumbs may not be that meaningful, it's the trail that can be reassembled that tells a very unique story about you and your personal interests … That's what privacy advocates are concerned about—the inferences that can be made about people based on the aggregated analysis of their information across the web," Alexandra Reeve Givens, president and CEO of the Center for Democracy and Technology, told S&P Global Market Intelligence of how consumers navigating the web unwittingly allow data brokers to track their locations, unique IP addresses, and search and shopping histories. "The companies agree that we need this protection just so that they can begin having some stabilization in what their expectations are … Consumers groups agree that we need it. There's a huge interest on Capitol Hill."

An absence of federal legislation in the U.S. has prompted legislatures in states like California, Vermont, Virginia, and Colorado, alongside companies and consumers across the country, to chart a privacy pathway forward.

"In the past couple of years, we've seen data breaches and privacy violations that people just weren't aware of before, and so it's become a hot-button topic not just for companies but also consumers," Sarah Rippy, Westin Research Fellow with the International Association of Privacy Professionals, told S&P Global Market Intelligence.

Because Big Tech companies typically support federal regulation over mismatching state laws, it's "far better for them if there's actually a baseline standard that they know they need to comply with and can have some certainty for planning their products around and establishing that consumer trust," Ms. Givens told S&P Global Market Intelligence's MediaTalk podcast in separate interview. "Should that rest with the Federal Trade Commission? Should it rest with state attorneys general to come in and be able to enforce this federal law? Should there be a private right of action for consumers to be able to sue? What should the damages and the punishments and the fines look like in that web?"

The U.S. Federal Communications Commission has moved to improve security across public and private communications networks that are at risk of cyberattacks, but doesn't yet have a permanent chairperson under the Biden Administration. Meanwhile, the U.S. Federal Trade Commission has explored how companies may be misleading consumers online about their privacy and safety of their data.

Six percent of respondents to 451 Research's Voice of the Enterprise survey on data, data management, and analytics from the second half of 2020 believe that their organizations face significant barriers to becoming more data-driven due to consumer privacy concerns, but only 8% were able to identify that their companies had dedicated data privacy teams. Nearly 1 in 5 respondents to another survey by 451 Research, part of S&P Global Market Intelligence, said they reduced their business with companies that have been breached after being notified of what happened to their data.

"Enterprise data privacy programs are maturing as organizations tackle increasingly diverse global regulatory requirements. In doing so, efforts have become more multifaceted. Privacy initiatives are highly interdependent with all other data-driven functions, and a broad spectrum of business teams may have direct involvement," 451 Research, part of S&P Global Market Intelligence, said in a recent 2021 outlook for application software companies. "When so many stakeholders are involved, the challenge is the question of ownership. Who ultimately leads the data privacy effort? The answer isn't always clear."

Today is Wednesday, September 1, 2021, and here is today's essential intelligence.
Uncertainty in the Global Economy
---
Hurricane Ida Losses Likely Short Of Katrina Totals, Could Hit $25B
Preliminary loss estimates from Hurricane Ida approach $25 billion, but should remain well below what the U.S. Gulf Coast saw in August 2005 when it was devastated by Hurricane Katrina. While Ida is expected to generate significant economic and insured losses in Louisiana, it is "unlikely to trigger ratings downgrades of individual property and casualty insurers or reinsurers," according to Fitch Ratings.
—Read the full article from S&P Global Market Intelligence
The Credit Cycle
---
Examining Equity: What's Driving The Resilience Of European CLO Equity Returns?
European CLO 2.0 equity has demonstrated resilience, achieving annualized equity returns (AER) similar to those of previous years, even when considering the severe market disruptions stemming from the COVID-19 pandemic. CLO equity returns continue to be affected by key factors such as asset selection and funding costs, and S&P Global Ratings has identified new relationships demonstrating trend patterns against equity returns. Individually, some variables are more effective than others in driving CLO equity performance, though these features come with associated risks.
—Read the full report from S&P Global Ratings
Banking Industry Under Pressure
---
Polish Banks Face Risk Of More Mortgage Costs From Looming Court Ruling
Polish banks could face a further hit related to their Swiss franc mortgage exposure if a ruling by the country's Supreme Court goes against them. The court is due to rule Sept. 2 on whether banks can charge customers for using their capital over the period when now-annulled mortgages were active.
—Read the full article from S&P Global Market Intelligence
Japanese Regional Bank Earnings May Lose Momentum As Government Support Ends
Japan's regional banks, such as The Bank of Kyoto Ltd. and Concordia Financial Group Ltd., are often the primary lenders for small and medium-sized enterprises and were offered interest-free loans under a government stimulus program since May 2020. That helped bolster their lending to such companies. The government subsidy program ended in March and banks now need to take the risk on their loan books, analysts have said.
—Read the full article from S&P Global Market Intelligence
ESG in the Time of COVID-19
---
'We've Been Here Before': Entergy Exec Addresses Ida's Destruction
With New Orleans still in the dark more than 24 hours after Hurricane Ida roared ashore, an Entergy Corp. executive said the powerful storm barreled along the company's transmission system with "jaw-dropping wind" pummeling its infrastructure. In an early Aug. 30 update, Entergy reported that 216 substations, 207 transmission lines and more than 2,000 miles of transmission lines were out of service, including a transmission line spanning the Mississippi River.
—Read the full article from S&P Global Market Intelligence
Australia Digs Heels In On Net Zero To Focus On Technology In Run Up To COP26
Australia is on track to meet its current CO2 reduction target under the 2015 Paris Agreement, but a net zero commitment may have to wait until after 2022 federal elections and a potential shift in political sentiment, with current coalition partner the National Party committed to defending mining constituencies.
—Read the full article from S&P Global Platts
Oil, Gas Majors Continue Assessing Gulf Of Mexico Operations Damage From Hurricane Ida
More oil and gas exploration and production companies late Aug. 30 said they were currently assessing damage from Hurricane Ida's devastating winds and torrential rains, a day after the storm slammed the Louisiana coast. @Shell said it conducted a flyover for an initial assessment of assets in the path of the storm and was able to confirm that its Mars, Olympus and Ursa platforms are "all intact and on location."
—Read the full article from S&P Global Platts
The Future of Energy & Commodities
---
U.S. STB Rejects Voting Trust For Canadian National Acquisition Of Kansas City Southern, Possibly Killing Deal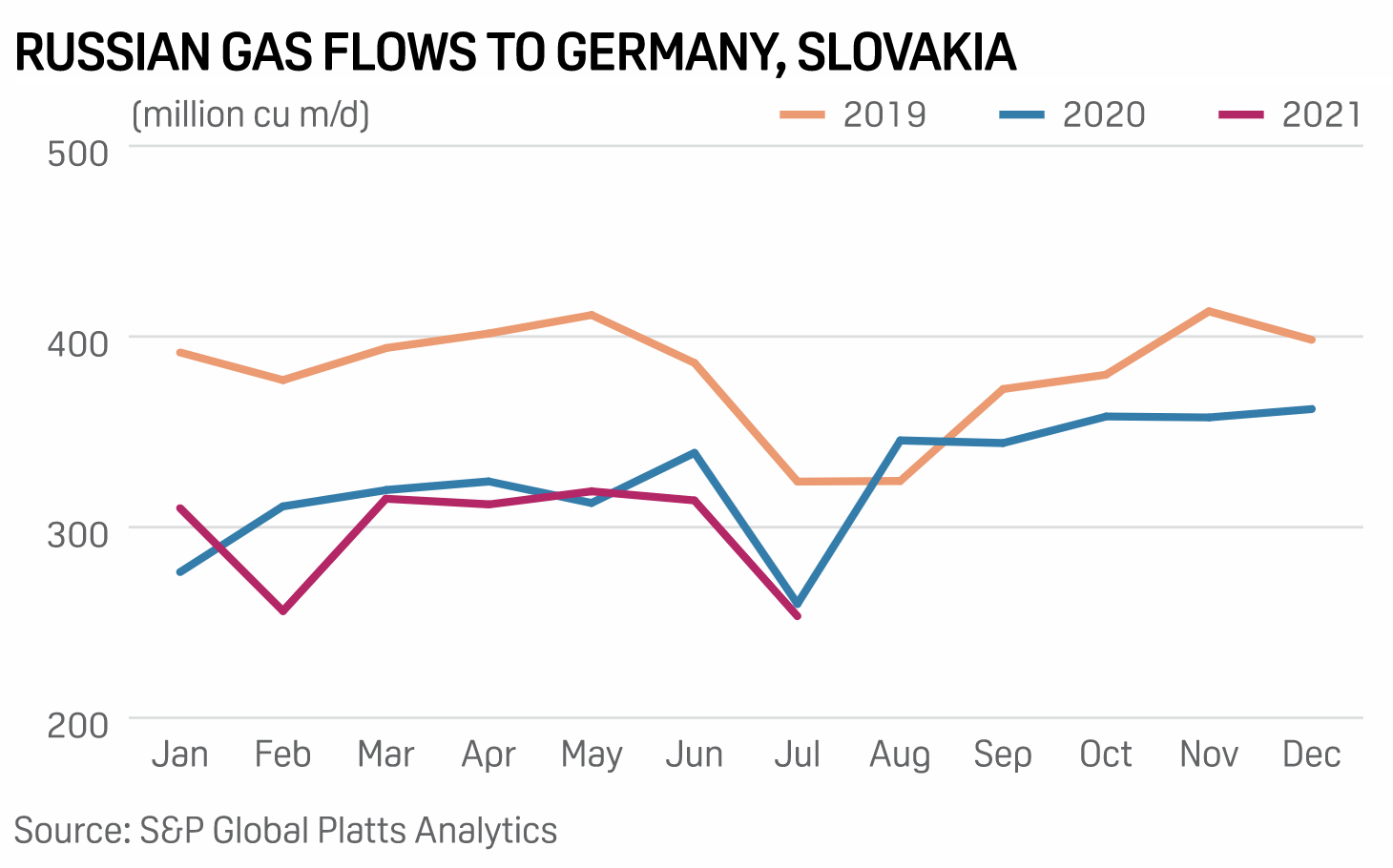 U.S. regulators Aug. 31 rejected a critical voting trust for Canadian National's pending $30 billion acquisition of Kansas City Southern, potentially killing a massive rail deal that would have created the only end-to-end rail network from the Canadian oil sands into Mexico. The US Surface Transportation Board decided the CN-KCS deal carries too many anti-competition risks and could set a precedent that would quickly trigger more consolidation within the rail industry.
—Read the full article from S&P Global Platts
ANALYSIS: Libya's Oil Row Could Impact Output, Deter Foreign Investments If Unresolved
The row between Libya's oil ministry and the state-owned National Oil Corporation has escalated in recent weeks though both sides are working to find a resolution in the coming days. If unresolved, this dispute could start to impact the country's oil output, analysts and sources close to the matter told S&P Global Platts. This also comes at a critical time for Libya, which is desperate to attract more investments from international oil companies.
—Read the full article from S&P Global Platts
E&P Companies Continue To Gauge Gulf Offshore Infrastructure Post-Hurricane Ida
Oil and natural gas exploration-and-production companies continued Aug. 31 to assess potential damage to offshore U.S. Gulf of Mexico platforms and other offshore infrastructure from Hurricane Ida's devastating winds and torrential rains two days after the storm slammed into the Louisiana coast. But the bulk of US Gulf production remained offline Aug. 31, since for many companies it may take time to assess damages from Ida.
—Read the full article from S&P Global Platts
Insight Conversation: Jim Rogers, Beeland Interests Inc.
Jim Rogers, global investor, chairman of Beeland Interests Inc. and author who co-founded the Quantum Fund with George Soros, spoke to S&P Global Platts editors Andy Critchlow and Sambit Mohanty to share his insights on the possibility of oil revisiting $100 a barrel, the investment opportunities that the agriculture sector offers, and the impact of energy transition on the metals sector.
—Read the full article from S&P Global Platts
Written and compiled by Molly Mintz.