Start every business day with our analyses of the most pressing developments affecting markets today, alongside a curated selection of our latest and most important insights on the global economy.



The global energy transition from fossil fuel generation to renewable energy sources—shaped by carbon markets and new price benchmarks; the hydrogen economy; wind, solar and nuclear power; electric vehicle adoption and battery power infrastructure; phasing out coal; and bridging oil and gas' emissions gaps—is becoming a global reality.

"Navigating a pathway to a low-carbon global economy requires a new plan," S&P Global Platts said in the Atlas of Energy Transition, produced in collaboration with S&P Global Market Intelligence, that maps sustainable commodity markets of the future. "Effective pathways to sustainable energy use are needed not only to decarbonize today's energy intensive economies, but to prevent fast-growing populations in less developed regions from ramping up damaging greenhouse gas emissions."

Pricing carbon emissions through national, regional, and global carbon markets is likely one of the most enduring ways to drive the future of energy, according to the Atlas of Energy Transition. Investment has surged into wind and solar resources, which have become the cheapest form of energy on the planet. Investment in and attention to low-carbon hydrogen needs to dramatically scale in order to produce and transport this transition fuel for difficult-to-decarbonize sectors. Nuclear energy's potential power in the energy transition may have fallen out of market participants' favor in lieu of natural gas, which is the least carbon-intensive fossil fuel and has replaced coal in many economies' energy mixes. On the next frontier, mining battery and rare earth metals—including lithium, cobalt, nickel, copper, aluminum, dysprosium, graphite, and vanadium—will be fundamental for electric vehicle manufacturing and expanding charging networks and energy grids.

"When you're talking about commodities, you're talking about geography at the very base. It's where these commodities are mined. It's where these resources are produced—whether it's oil [and] gas, whether it's energy transition minerals, like copper, bauxite, lithium, cobalt," Andy Critchlow, Head of EMEA News at S&P Global Platts, told S&P Global's Essential Podcast this week. "When you talk about energy transition, you're talking about a huge shift in infrastructure and investment in infrastructure, because we're replacing essentially one set of infrastructure with another."

"We're talking about hydrogen plants. We're talking about wind farms, offshore [and] onshore. We're talking about huge solar power plants. We're talking about nuclear power plants. It's about understanding where this investment is happening, where these facilities are being built," Mr. Critchlow added.

Some countries' investment in the energy transition has been hindered by the economic importance of oil, coal, and other fossil fuels. Major population centers in South America, Africa, and Southeast Asia account for a lesser share of fossil fuel demand per capita than those of developed economies, particularly Saudi Arabia and the U.S., according to the Atlas of Energy Transition. Europe and North America are leading the world in adopting and expanding low-carbon energy demand, while Asian economies like China and India are confronting their dependence on industrial fuels while pursuing climate plans.

"It's just how much of the activity is going on in the Northern Hemisphere in developed countries—sorting themselves out, committing to net zero targets, progressing sustainable hydrogen projects, looking at fuel cells, looking at EV cars, setting very ambitious targets for transportation—and then almost nothing in the areas that actually are going to be hit hardest by climate change," Henry Edwardes-Evans, managing editor of energy transition news at S&P Global Platts, told the Essential Podcast. "The extreme weather events that we're increasingly seeing … are unfortunately focused in the areas where there's least activity going on, least investment going into energy transition, less of that kind of financial help that's going into creating new jobs, new economies, and an energy transition that's sustainable globally."

"That's the dichotomy that we face and going into COP26 in November," Mr. Edwardes-Evans said.

The energy implications of the coronavirus crisis are likely to cumulatively reduce energy sector carbon combustion emissions by 27.5 gigatons—equivalent to almost a full year of emissions—over the next thirty years, but the global economy would need to reduce emissions by 10 times that amount to keep global warming at no more than 2 degrees Celsius through 2050, according to S&P Global Platts Analytics.

"Energy transition is essential to reducing greenhouse gas emissions and powering sustainable global economic growth," S&P Global Platts said in its Atlas of Energy Transition. "The planet's population is expected to increase by about a fifth, exceeding 9 billion people in 2050, adding urgency to the need to tackle climate change."

Today is Wednesday, October 6, 2021, and here is today's essential intelligence.
Uncertainty in the Global Economy
---
Infrastructure And Energy Outlook: October 2021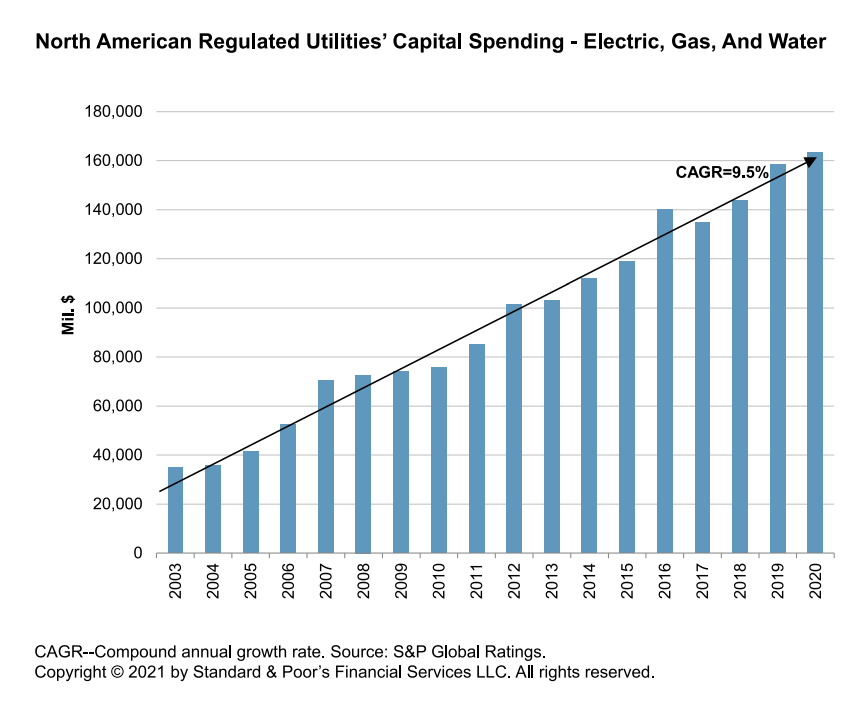 New ambitious 2030-2035 global policy objectives show the challenge ahead to double installed renewables electricity generation sources this decade.
—Read the full report from S&P Global Ratings
The Credit Cycle
---
Default, Transition, And Recovery: Yet Another Week With No Corporate Defaults
The 2021 global corporate default tally remained at 59, with no defaults since S&P Global Ratings' last report. There has only been one default in September so far, and 12 in the third quarter, the lowest since 2014.
—Read the full report from S&P Global Ratings
Market Dynamics
---
Feature: Clean Copper Concentrate TCs Stabilize At $60/Mt As Supply Risks Ease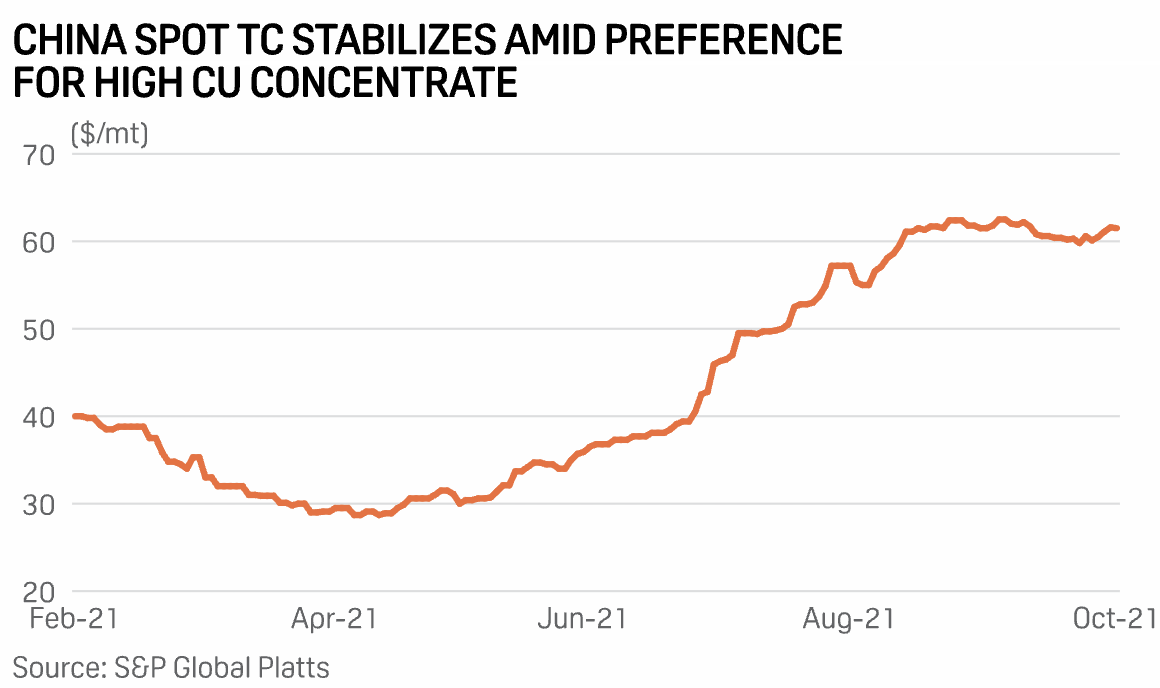 Treatment charges for clean copper concentrate remain supported by limited spot supply despite new copper mines starting production in the second half of the year and major strikes being averted, market sources said Oct. 4.
—Read the full article from S&P Global Platts
The S&P GSCI Was Energized In September
The S&P GSCI, the broad commodities benchmark, rose in September by 6.0%. Energy-related commodities were the out-performers on the back of what may prove to be a lasting global energy supply crunch. Agriculture and metals were mostly lower over the month.
—Read the full article from S&P Dow Jones Indices
Insurance Stocks, Broader Market Stumble Into Close Of Q3
CFRA Research analyst Cathy Seifert said that while the financial services sector has done well as a whole this year, the insurance space has lagged. Property and casualty carriers have particularly underperformed the rest of the industry, according to Seifert.
—Read the full article from S&P Global Market Intelligence
Global Oil Demand 'Very Healthy', Lack Of Investment Could Send Prices Higher: Aramco CEO
Global oil demand is "very healthy" and will reach close to 99 million b/d by the end of this year from 97 million b/d in Q3, with some natural gas customers switching to liquids, Saudi Aramco CEO Amin Nasser said Oct. 4.
—Read the full article from S&P Global Platts
Technology & Media
---
Digitalization Of Markets: How Digital Bonds Can Disrupt A $120 Trillion Market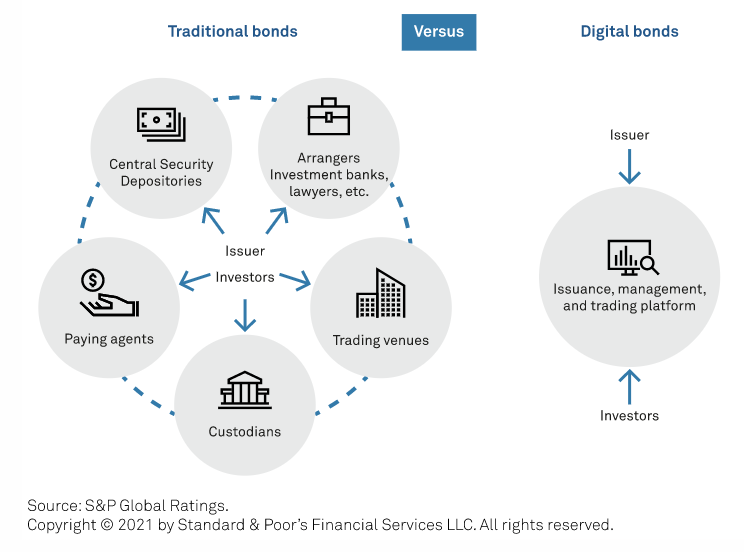 Digital bonds are attracting growing interest from issuers and investors, as the increasing volumes of issuance show, albeit from very low levels. Since the beginning of 2021, issuers have raised €160 million through the issuance of three digital bonds, compared with the same number of transactions for the whole of 2020.
—Read the full report from S&P Global Ratings
ESG in the Time of COVID-19
---
Listen: U.S. Utilities, Regulators Gear Up For Electric Vehicle Outlook
Last week brought another major development in the outlook for the U.S. adoption of electric vehicles, with Ford Motor Co. and South Korea's SK Innovations announcing an $11 billion project to manufacture EVs and lithium-ion batteries in Kentucky and Tennessee starting in 2025.
—Listen and subscribe to Capitol Crude, a podcast from S&P Global Platts
Feature: North Sea Industry Increasingly Wary In Transition Debate
The U.K.'s current energy furor is serving as a reminder of the importance of the North Sea oil and gas industry, but the sector still struggles to get across the realities of U.K. fossil fuel reliance amid uproar over oil investment and the government's own energy transition campaigning.
—Read the full article from S&P Global Platts
IEA Sees 'Encouraging Signs' On 'Important' Low-Carbon Hydrogen Expansion
Governments need to move "faster and more decisively" on implementing hydrogen policy measures, particularly around demand, for the world to stand a chance of reaching midcentury net-zero emissions goals, the IEA said in its Global Hydrogen Review 2021.
—Read the full article from S&P Global Platts
Ministerial Meeting Backs Need To Strive For Paris Agreement
Ministers and other top officials from 22 countries in Asia, the Middle East, and North America have agreed on the need to make efforts to achieve the earliest possible global carbon neutrality in pursuit of the Paris Agreement, just weeks ahead of the COP26.
—Read the full article from S&P Global Platts
U.K. Targets Power From 100% Renewable Sources By 2035
The goal to have 100% of the U.K.'s electricity come from renewables by 2035—outlined during the Conservative Party conference on Oct. 4—builds on the government's target to cut CO2 emissions by 78% by 2035 compared with 1990 levels and comes amid a period of stress in the U.K. energy system caused by rising international gas prices.
—Read the full article from S&P Global Platts
The Future of Energy & Commodities
---
Oil Group's Net-Zero Goal Shuns Emissions Cuts That Would Threaten Core Assets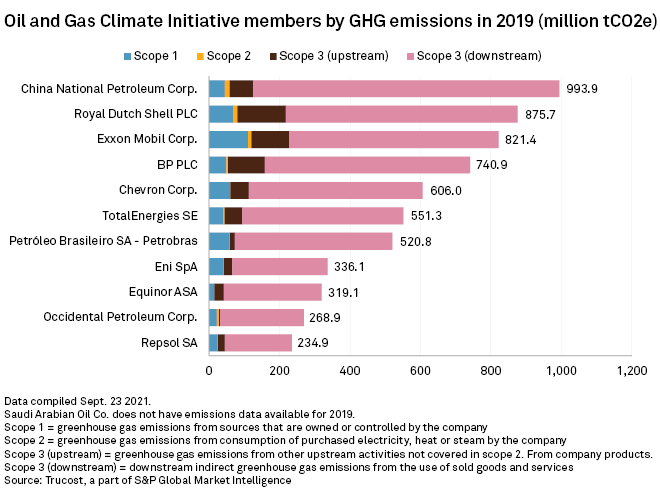 Twelve of the world's largest oil companies plan to cut their carbon and methane emissions by 50 million metric tons annually by 2025. But what the companies excluded from a recent pledge to reach net-zero emissions by 2050 may increasingly weigh on the sector.
—Read the full article from S&P Global Market Intelligence
Evolving Freight Situation Continues To Disrupt Asia-To-West Africa Rice Trade
Breakbulk or split breakbulk shipments are now almost the only way traders can compete into West African markets, which have notoriously small profit margins. Container freight costs from Asian origins, such as Thailand and India, are typically reported as almost twice the levels of breakbulk, with the availability of containers also a persistent issue.
—Read the full article from S&P Global Platts
OPEC+ Approves 400,000 B/D November Oil Output Hike, Despite Pressure For More
Unmoved by a rally that has seen physical crude prices hitting three-year highs in recent days, OPEC+ delegates pointed to a still uncertain prognosis for the coronavirus pandemic and said they remain unconvinced that the market had structurally moved higher.
—Read the full article from S&P Global Platts
OPEC+ Plan To Boost Output Not Enough To Meet Demand, Build Inventories: Vitol's Muller
The plan by OPEC+ to boost crude oil production by 400,000 b/d each month until December won't be enough to cater to rising global oil demand and help build inventories, particularly in Asia, where more supply will be needed in the fourth quarter, the head of Vitol Asia said Oct. 3.
—Read the full article from S&P Global Platts
India's BPCL Looks Beyond Oil To Ensure Not All Eggs Are In One Basket
India's Bharat Petroleum Corp. Ltd. aims to pump billions of dollars to expand footprint in electric mobility, biofuels, petrochemicals and hydrogen, a move analysts said is an effort to look beyond oil refining and marketing to ensure its product portfolio is well spread out to meet a changing energy landscape.
—Read the full article from S&P Global Platts
Mexico Proposes Constitutional Reform To Give Full Control Of Power Sector To State Utility CFE
A proposed constitutional reform in Mexico would make CFE entirely responsible for the electric industry, including the planning of the national grid, as CFE would take over all functions of the grid operator CENACE.
—Read the full article from S&P Global Platts
Written and compiled by Molly Mintz.